New Forest Summer Holidays Fun
Let me share some treats with you...
Beaulieu Falconry
New Forest Summer Holiday Treats and breaks in this UK National Park

New Forest Summer Holiday events and places to visit for 2013.
To keep this simple and easy to read I'm just listing places to stay and visit in this beautiful area for the coming school hols breaks.
I hope you have a wonderful time - wherever you go and whatever you do!
If you wish to search for anything else on new forest life simply type in new forest life followed by whatever it is you would like to search for then press search :-
Custom Search
A Harris Hawk at Beaulieu from the Out of Town Centre at the Countryside Education Trust just outside Beaulieu Village.
Beaulieu is featuring some fantastic Summer Holiday fun events for all the family.
Different events taking place throughout the year 2013
Visit the Palace House and surrounding grounds and gardens.

Find out about more Beaulieu Events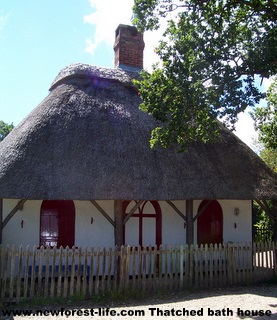 Thatched Bath House at Bucklers Hard along the Beaulieu River

The latest New Forest National Park weather news is that its finally warming up at last.

Get my up to date news, views and photos on what I've discovered, or want to share with you.

I can tell you the best place to see pigs and other New Forest animals.

Please Contact me for any help.


Here's some really great news - you can now get your very own personalised Ordnance Survey map for any area of the UK you like.

This was kindly given to me recently. It shows the New Forest National Park on 1:50 000 scale and is my own personal copy with my website on.

A wonderful present for anyone!



You will need a good map so that you can explore the area in full, click below for details of how to customise your own unique map :-
Beaulieu offers a great day out....
The National Motor Museum. extending into 2013, Bond in Motion, World of Top Gear, rides and drives, beautiful historic buildings and lovely gardens mean every family member will find something to enjoy and explore. Read my New Forest Beaulieu Review
National Trust Properties near the New Forest :-

There are numerous National Trust Properties within easy driving distance of The New Forest, here are a few that are approximately an hour away from the New Forest :-
The Vine, Basingstoke RG24 9HL
Hinton Hampner, Bramdean Alresford SO24 0LA
Avebury (To the Manor Reborn on TV) SN8 1RF
White Mill, Sturminster Wimbourne BH21 4BX
Kingston Lacey, Wimbourne Minster BH21 4EA
Mottisfont, Romsey SO51 0LP
Winchester City Mill, Winchester SO23 0EJ
Mompesson House, Salisbury SP1 2EL
Stourhead, Wilts BA12 6QD
And many more slightly further away, but still within approximately 90 mins drive. We've been members for many years and have enjoyed visiting both beautiful properties and stunning landscapes and have found that if you use your membership well it is excellent value for money, and is a great way of putting something back to help protect the historical and arcitectural beauty of England. So join now and save money by clicking below :-
You can now purchase gifts from The National Trust Shop without leaving home here at New Forest Life, simply click below :-
I hope you enjoy my recommendations for your New Forest Summer Holiday Treats and breaks in this UK National Park

If you wish to search for anything else on new forest life simply type in new forest life followed by whatever it is you would like to search for then press search :-
Custom Search
Home | Contact Me | Terms of Use | About Me |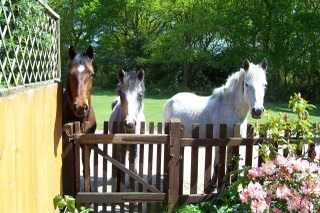 Home | Contact Me | Terms of Use | About Me |