New Forest fishing
a great experience and a fish tale too!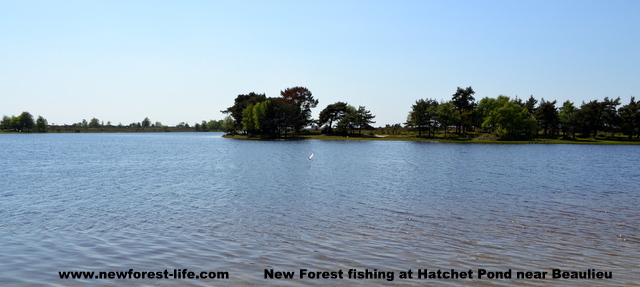 New Forest Fishing
The New Forest Fishing experience


When you land your catch in these beautiful surroundings you may not even have to exagerate the size - you will have enjoyed your angling day so much! If you have a great day out size may not matter - or perhaps I haven't grasped the thrill of getting the ultimate catch to tell all your friends about over a pint?
Now you can share your success stories with others!
I've just started a share with others section - this page is called Best New Forest fishing tales ever!

What have you got to tell us? - you can even add a photo of your prize catch!
Find the form at the bottom of the page and share your tips, tales and photos.

Rules and Prices at Hatchet Pond near Beaulieu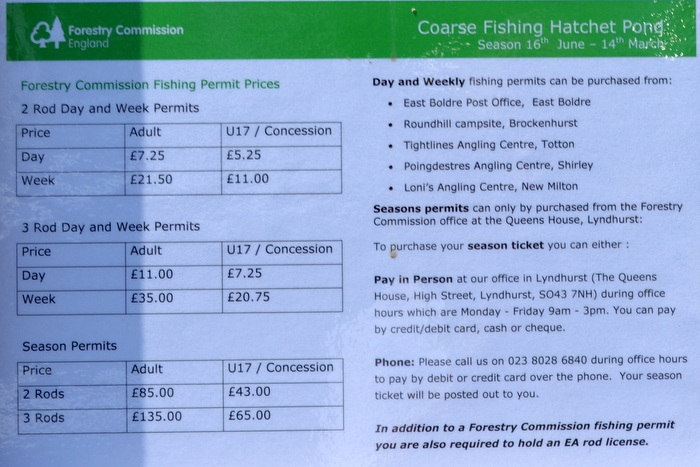 Permit Purchase contacts
East Boldre Post Office Main Rd Brockenhurst Sat Nav SO42 7WD 01590 612 936
Roundhill Campsite Beaulieu Road Brockenhurst Hampshire Sat Nav SO42 7QL Tel:01590 624344
Tightlines Angling Centre 1A Rumbridge Street Totton, Southampton, Hampshire SO40 9DQ

023 8086 3068
Poingdestres Angling Centre Unit 11, Southampton Trade Park Third Avenue, Southampton, Millbrook SO15 0LE

023 8077 2958
Loni's Angling Centre 119 Old Milton Road New Milton, Hampshire BH25 6DP 01425 616323
If you wish to search for anything else on new forest life simply type in new forest life followed by whatever it is you would like to search for then press search :-
Custom Search
Where to cast your line!
Today I visited a great fishing venue. The New Forest Water Park near Ringwood has a large well stocked lake with Carp, Tench and giant Wells Catfish. The photos I saw showed they really were an anglers dream catch. It's up to you whether you join as a member, although there is a long waiting list at the moment. By the size of some of the catches on the walls, if you're a keen angler I'd think you'd get your moneys worth.
You can fish from this great venue as a non member, from your own little island in the middle of the lake! How fantastic would that be? You and 2 friends, hire the island for 2 nights and 3 days, or longer. You are taken over to the island where the log cabin, equipped with sofa beds and a portaloo is ready for you. A caravan and shed are for you to make use of too. You can take your own BBQ and when you want to return to the "mainland" you just give a call and a boat comes out to get you. There are purpose build fishing hides on the island, which I'm sure means something to the keen angler? The biggest Carp caught here weighed 42lb! Contact the New Forest Water Park and get ready to catch a whopper!

Sandy Balls Holiday Centre

- for the experienced angler who wants to try their luck on the River Avon - also nearby Somerley Lakes - day tickets are available from the Sandy Balls Cycle Centre. You can fish on site on the River Avon, hire rods, buy bait etc.
Forestry Commision Fishing in the New Forest

- Coarse Fishing with a permit from Hatchet Pond and Little Hatchet. The season runs from 16th June through to 14th March.
You can also use Forestry Commission sites close to Ocknell or Roundhill Campsites - there's lots of other really great suggestions and Events info on this page too!
Rockbourne Trout Fishing

- if you know it is trout you want to catch Rockbourne is off the Forest but still worth a visit and offers day permits and evening permits too - relax after work!
You will need a good map so that you can explore the area in full, click below for details :-
If you need to purchase any items before your holiday you may find it on Amazon alot cheaper :-

You can check accomodation here :-
If you wish to search for anything else on new forest life simply type in new forest life followed by whatever it is you would like to search for then press search :-

Custom Search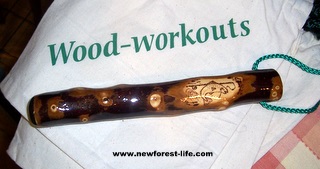 A Special Gift
For a really special gift or tool which can be unique to you -what about your very own Priest stick to swiftly dispatch your prize catch? Wood Workouts have that perfect tool for you.
I hope you enjoy casting your line and have a wonderful experience wherever you decide to try for that record catch!

OK, now it's time to share those fabulous fishing stories with others........
Have you caught the biggest New Forest fish?
New Forest fishing is great - but how big was your fish? Share it with us here.....
Back from New Forest fishing to Home Page

Home | Contact Me | Terms of Use | About Me |