New Forest Tents Camping made ready and easy!
New Forest tents, neither safari, luxury or ready can't be hired on the Forestry Commission campsites anymore. But you can still camp with ease in a Ready tent at one location in this beautiful UK National Park.
Despite the lack of luxury choice the Forestry Commission has many really popular camp sites within the New Forest boundary and many offer trailer and jumbo pitch options. Have a look at my 10 New Forest Campsites information.
However, what if you don't own a tent!!!
What if you don't have any gear? Don't know if you will like it? and don't want to buy all the equipment without trying it first?

Don't worry I have a cunning plan!

Does the thought of a night under the stars under canvas make you feel you might be ending up like this pony - up to your ankles in water? Does it fill you with dread?

I can really relate to this as I was sure I would hate caravanning at first - we visited friends for the day and I was hooked - next purchase was a caravan!
I feel exactly the same about spending even one night under canvas
New Forest Tents or Ready Tents at the Sandy Balls Holiday Centre may just be for you.
We visited Sandy Balls where they had 17 Ready Tents available for the summer season. Early booking is recommended. If we hear that this number will be increased we will let you know. These New Forest tents offer you a partly care free option.


You don't have to spend a penny on buying a tent or other camp site gear just turn up - how easy is that?
Here is a breakdown of the Ready Tent equipment and layout at Sandy Balls:
17 x 6 berth tents

Bedroom and baggage store area with 6 single beds

Dining area

Kitchen area with stove-hob and grill-and fridge

Cooler - probably not used extensively this summer!

Crockery, cutlery and cooking utensils
You'll have to bring: sleeping bags, towels, etc, just like normal sites in the forest.
I've seen the site and you will be on a good, thick waterproof membrane which also looked quite comfy and smooth to move about on. To me this is the world of the outdoor life made easy on a really great New Forest location.
There are more details and Guest Services will run through any questions you may have. No pets are allowed on this site so you wont be trying this out with Fido.
But, if you like it you may buy you own gear another year - what could be better?
Set out into the New Forest for an independent bout of camping or return to Sandy Balls Ready Tent pitches and get the best of both worlds.
You'll need a good map and the best one for the National Park is OS Explorer 22. You could even have it personalised as we have. Order one today!




Get my up to date news, views and photos on what I've discovered, or want to share with you.




I can tell you the best place to see pigs and other New Forest animals.

Please Contact me for any help.




Here's some really great news - you can now get your very own personalised Ordnance Survey map for any area of the UK you like.




This was kindly given to me recently. It shows the New Forest National Park on 1:50 000 scale and is my own personal copy with my website on.

A wonderful present for anyone!

Here is a site I think you might find interesting and helpful.
Pitchup.com has sites, equipment etc. throughout the UK and reviews - some of which are very honest and very funny too! Don't book anywhere without looking at these.
Even if you decide on booking a Ready Tent, there may be items that you still need to allow you to completely enjoy your holiday, find it here at Amazon :-

If you want to search New Forest Life.com without using the navigation bars on the left, then here's a really useful Google tool. Just put your search details e.g. pigs in the search box and hit Search and you can choose to search my site or go onto the Web and come back to NewForest-Life.com.

Alternatively :-

If you cannot find a Ready Tent that is available for the dates you require have you considered renting a New Forest cottage, we can recommend two companies that may be able to assist you so simply click below :-

Or you can try holidaylettings.co.uk :-

Custom Search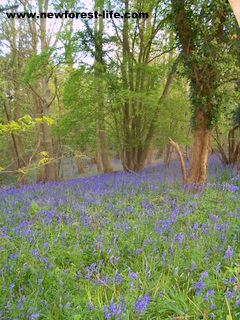 I hope your New Forest tents holiday lets you camp in beautiful surroundings and you get to stay in a pitch you enjoy too.


Back to New Forest Holidays page
Back from New Forest Tents to New Forest Campsites page

Back to Home Page