Is New Forest Life pompous? Am I?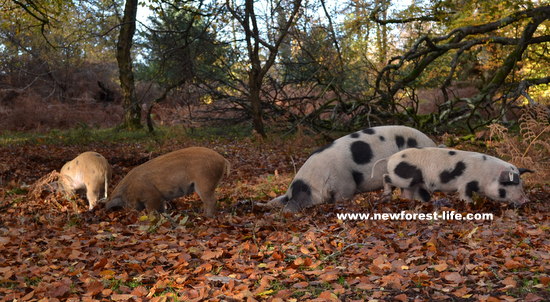 Everyday I enjoy Tweeting on Twitter.
If you want to Follow me I'm on @NewForestLife1 and @NewForestpiglet


I've never "met" a follower who was nasty or spiteful until today. Someone followed me and I thought I'd followed them back which is something I always do out of politeness.
It seems when I pushed the button it didn't go through!
An honest mistake which when I was told of this I immediately apologised for and tried to rectify by pushing the button again.
Oh dear! I was met with capital letters (i.e shouting computer speak) and told I was acting with pomposity!
How sad that a simple error was met with such anger. Isn't life a bit too short to be so rude so quickly?

It made me realise how honest and sincere most people are on Twitter it seems.
We all politely FF each other and give each other encouragement and share thoughts and ideals and ideas whenever possible.
Although at first I was amazed by such vitriol it was really helpful to turn it around and recognise all the really great people who are honestly using this social media in a kind and positive way.

I'll carry on Tweeting to the good people out there in social media land. I hope my website never sounds pompous or anything other than me trying to share with others the beauty, joy and sometimes sadness my New Forest life involves on a daily basis.