Hello


Sunny's Scary Fairy Tale - an ebook for children (5-8yrs old) to enjoy
Welcome to my New Forest Life Tales Issue #March 2023.
Spring is here and we're now closer to warmer days - hopefully. This newsletter is a bit different this time. I wrote a children's ebook (suggested age 5-8/9) called Sunny's Scary Fairy Tale 8 years ago, but for various personal reasons I wasn't able to move it forward. Until now!
I must admit I've found trying to put it out there has caused me a few anxious moments but here goes and I hope you like it. I'd like all feedback you can give me (good or bad;-)) Here's a little sample of Page One and then I'll tell you why I wanted to write and eventually publish it.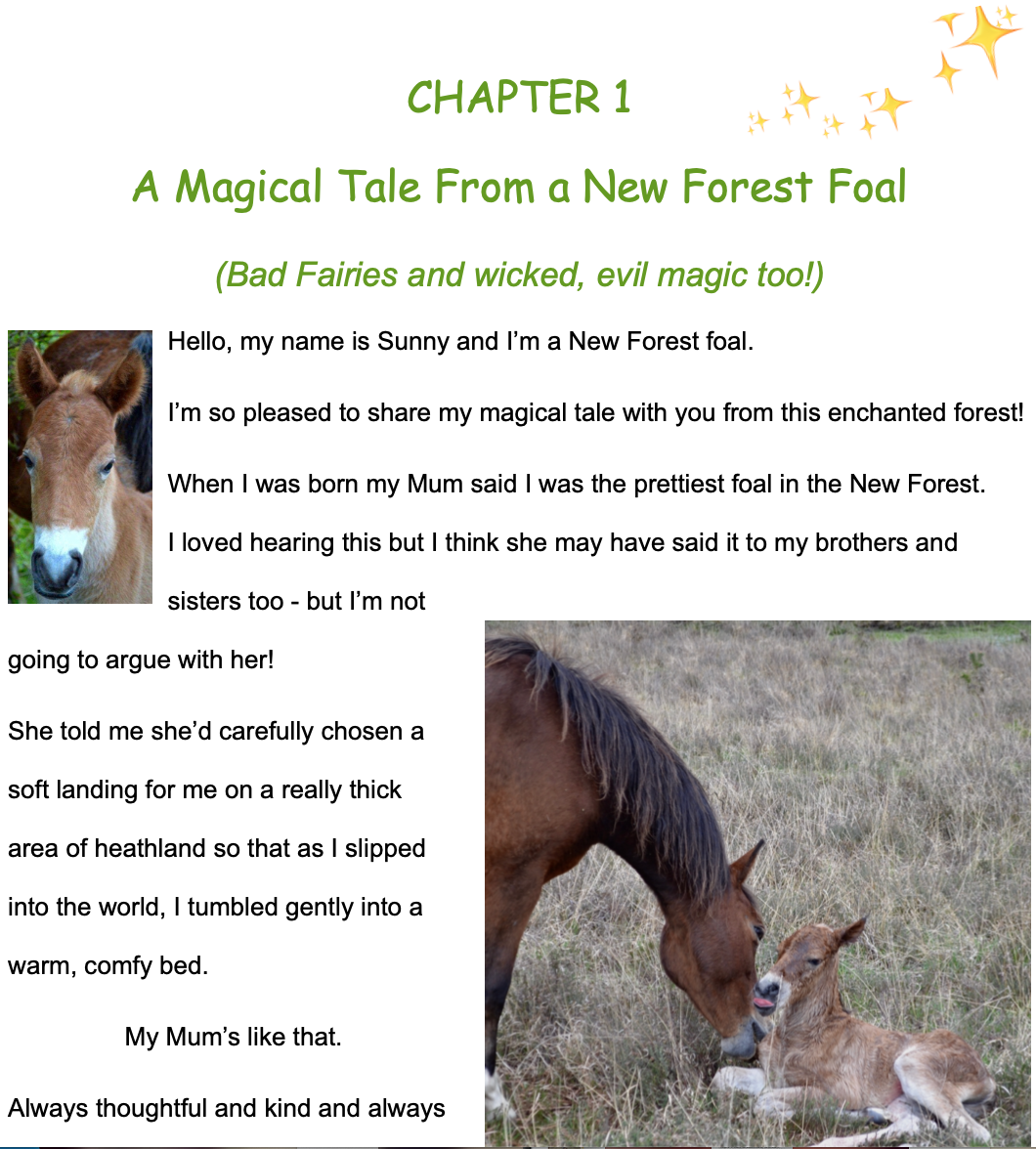 Why and What?

I really believe in kindness and living in the New Forest has often pushed my belief in human kindness to the brink. Mainly when a pony, donkey, cow or other animal have encountered difficulties. We always just want to keep our animals safe and let them live their lives to the full. it's always so rewarding to see them as they grow up.


So, my tale is based on kindness and is told through the voice of my New Forest pony. It's built around good and evil represented by New Forest fairies. The tale weaves its way through history when the forest was a hunting forest for an evil king. The good, kind fairies are losing their strength when faced against the evil fairies, who have been getting more power through the King to do their evil deeds.

To make it more attractive to the young readers, (and to help them use their imagination to the full!) the bad fairies smell and leave a grey fug behind them wherever they fly to, when doing their evil deeds against all the forest animals and people.

Throughout the tale my own photos are used which I hope the children will enjoy and which makes the tale unique (I hope).

It's £4.99 until after Easter when it goes up to £7.99. Some of the proceeds will be divided between The Donkey Sanctuary, World Horse Welfare and The Brooke Hospital for Equines.
These are all charities I have used and also supported for years and know the wonderful work they do, often against terrible conditions etc.


This is the vertical, one page at a time reader option - suitable for smaller devices like phones.

 

This is the horizontal, 2 page at a time reader option - suitable for tablets, laptops and PC's.

 

I hope you enjoy my ebook and it's tale of kindness.
There's a Glossary at the end of the tale and also a dedication to my wonderful husband, who always believed in me.
The photo in the dedication page was taken when our foal was just a few months old. He's grown up fully now and must live a more independent life, out on the New Forest - maybe looking for the good fairies and hopefully not catching a pong of the bad ones!

Who knows?
---
Here's a sample of the front page of the book which I hope again can help the young reader use their imagination.

It's in a rather large format which try as I might I can't seem to get the size down!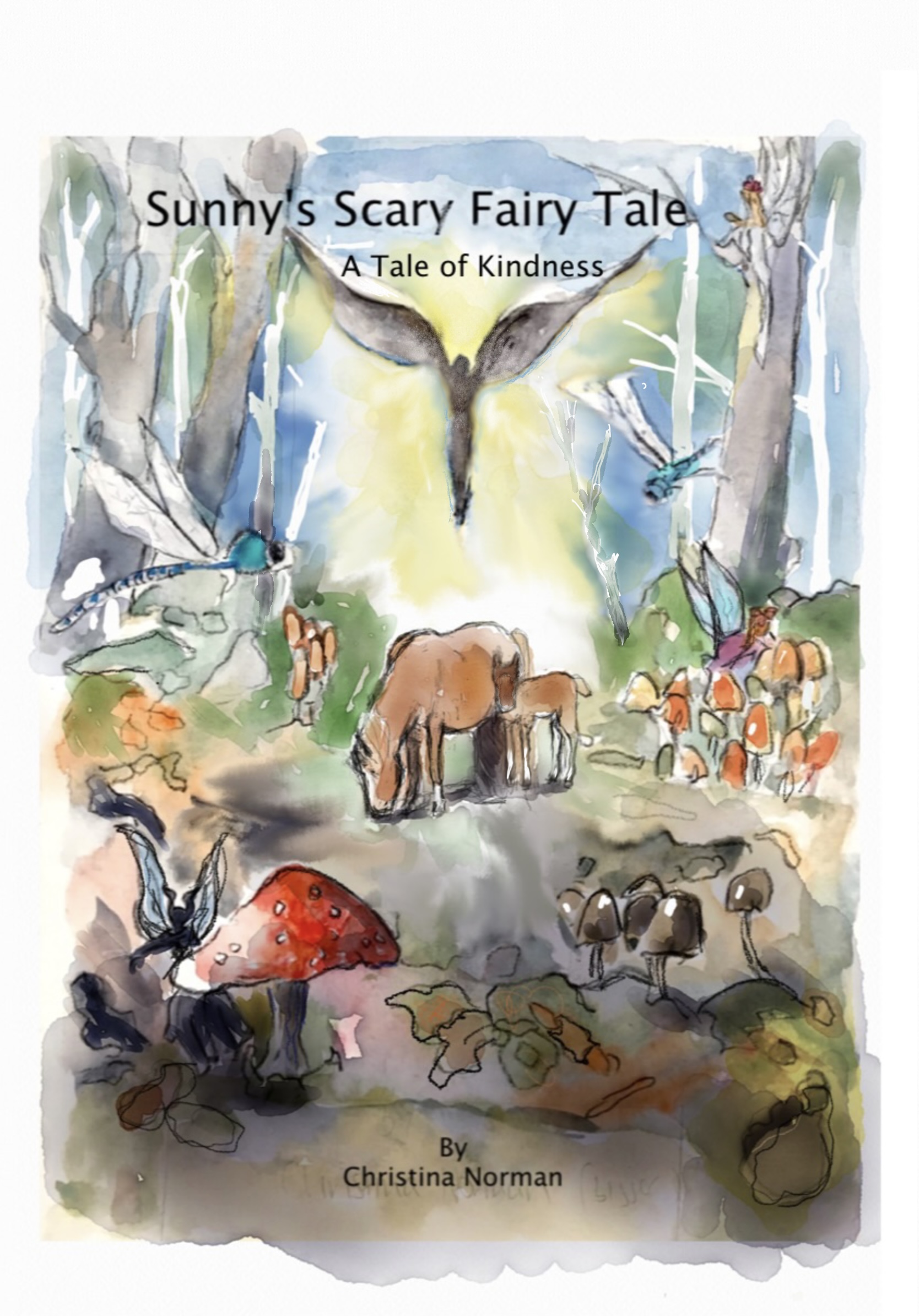 Visit New Forest Life Thanks so much for subscribing to my ezine.
You'll find lots more pictures and information about my life within the beautiful New Forest National Park.