My New Forest National Park Travel Guide.
I love living here - why not find out why?
Hello, welcome to my website. My name's Christina and I love living in the New Forest National Park! I live inside a New Forest  cattle grid (in a cottage not a cattle grid!) so the animals (including my own) are right outside my gate.
I'm a Commoner which means all the ponies, donkeys, cows, pigs and sheep are owned by Commoners. I'd like to share my photos, recommendations and tales with you, so you can find out all about the New Forest, ready for your visit. 
All the photos are my own (and copywritten) so I hope you enjoy them. There's lots for me to share with you, like my little foal blog Why did I save this little foal from slaughter?
Please contact me if you can't find the information you need and I'll try and get the answer for you.
So first of all.............WELCOME!
Bienvenue Welkom Willkommen Benvenuti 欢迎 ترحيب   
To the beautiful New Forest National Park

Latest New Forest Life News April 2015

I've got some nice

New Forest tea rooms

to recommend.

Now is a good time to visit our New Forest fairies at Furzey Gardens - you can even leave your own fairy message.

Exciting news if you're an Elvis fan the last car he bought and drove the day before his death has come to the New Forest! My Beaulieu Review tells you all. 

Is it time to think of cosy nights in? Are you looking for a New Forest

National Park

luxury lodge

for a break away
 Important Safety Information

New Forest Animal and Road Safety Advice from the Police 
"Remember that New Forest animals have the priority on the roads within the New Forest boundaries. Please drive to the road conditions, be mindful that animals can be concealed within hedges, behind trees etc and will walk out into the road without any notice despite your approach. Please keep your speed down and by doing so you will increase your chances of being able to avoid collisions".  For more advice please read my New Forest Animal Accidents info.
New Forest National Park ponies on The Drift - always take care.

Read my latest horse riding recommendation.
If you're a horse rider I've discovered a fantastic safety app to help find you and your horse if you get into trouble.
Weathers got a Widget -

how handy (and technically advanced for me!)

Follow

my little foal blog 

and discover why I saved this little foal from slaughter and what is involved
President Obama recently visited Stonehenge so did we. Find out why we had a wonderful day out.
New Forest autumn scene - pigs out for Pannage in the woods

The New Forest National Park Animals - Get ready for a laugh!

The pigs and piglets are hilarious. Have you seen my latest New Forest piglet pictures? Sadly, we no longer have our lovely pig and piglets outside our cottage but you should look out for them all over the New Forest in the autumn. Putting pigs out on the New Forest is called Pannage. This is an ancient right for Commoners.
New Forest pigs eat the green acorns, to prevent the ponies eating them and becoming ill or even dying! Laugh with me at their antics sometimes right outside my door.
Enjoy my photos of some of the New Forest foals  and all the ponies I see each day.
Where can you find New Forest deer?
Meet a New Forest donkey and her foal. You'll be amazed at some of the cows you may see too.
The New Forest Drift, the annual round up of all the New Forest ponies is held in the autumn. The public aren't allowed to attend unfortunately as it is quite dangerous and can cause accidents to both the New Forest ponies, riders and public if it is not restricted. The little foal I've rescued isn't going to go through the Drift as I think it will be too nerve wracking for him. We're getting him in before to start to wean him from his mother.

Sadly, accidents happen on the roads. although it is not usually visitors who cause the majority of animal deaths. My animal road deaths and accidents page gives you some helpful safety tips. Road death figures for 2013 were 104 animals dead or injured (this excludes deer). Please take care on the roads, hopefully not too many more New Forest animals will die this year.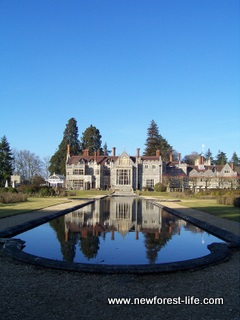 Where to stay
Are you looking for romantic New Forest National Park lodges? I've visited these myself. Please check where the lodge actually is if you see one advertised. Is it within the New Forest boundary? Some are advertised but are not within the New Forest at all.
Perhaps a unique B&B?: Or lovely forest or seaside Cottage?
I'll suggest beautiful Hotels and Spa's; Would you like to enjoy romance and luxury at one of my personally recommended Top Luxury Spa Hotels? You can relax, chill out, have a treatment and then a lovely meal and back to your room for champagne.
What about finding a dog friendly hotel lots of lovely walks, then back to a warm and welcoming hotel for a wonderful meal for you and your favourite pooch?
Find out how to save money when visiting. The Brand New Forest Card gives you discounts on attractions, gifts, local food and produce and cream teas too!

New Forest National Park Activities and Days Out and About
I've recently visited the New Forest Wildlife Park. I saw beautiful animals in a wonderful woodland setting. I really can recommend a visit here.


Let me suggest New Forest National Park walks and walking routes to find all weather paths for all ages.

Many are New Forest All Access paths, suitable for the disabled visitor, right in the heart of this stunning National Park. Cycling along the lovely lanes and off road tracks is great, safe fun.

Explore my Four recommended cycling routes and the best places to hire a bike too! We recently came back from a wonderful cycling route which takes you into the real heart of this ancient woodland.

Fishing is popular too. Find out my recommendations. Horse riding is great fun on the New Forest too.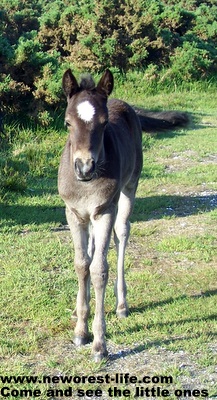 Explore my New Forest National Park Days Out tips which now include National Trust Properties near the New Forest, and find out how the National Trust is helping in the upkeep of the New Forest Heathland. You may want to buy tickets for major events which are coming up. Visit my Beaulieu Review and find out why I recommend visiting Beaulieu and The National Motor Museum. Buckler's Hard Maritime Museum is fascinating. Learn about Nelson and the New Forest. 
Are our woodlands going to be sold off? Have we done enough to save them for future generations to enjoy?
Visit the coast at Lepe Country Park with wonderful views across the Solent, WW2 history and wildlife to explore and enjoy, for all the family! What's the latest New Forest weather? Read my weather diary too.
Eating and Drinking in the New Forest National Park
Tea Rooms

Leave room for a cream tea and visit a New Forest Tea Room if you're out and about in this beautiful National Park. I've got my favourites to share with you.
Dog friendly Pubs

Let me suggest many dog friendly pubs I've visited who expect muddy dogs and their worn out owners to trudge in with muddy boots too. I've also got New Forest dog friendly tips for you too.

New Forest National Park Food
Recently, I went to a fantastic New Forest Food Market with the finest, freshest produce. What's your favourite New Forest food? Now you can tell us! Find out where New Forest Farmers Markets are going to be held.

This wonderful and unique environment has a fascinating history.
New Forest National Park History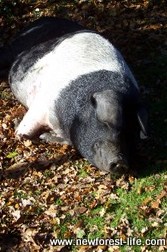 The New Forest National Park has an amazing WW1 and WW2 history - why not discover it with me...
World War Two - evacuees, rations and lots more.
Find out about the New Forest airfields
You can ask a question or share a tale with us and even find out about a US airman awarded the U.S.A.A.F. Medal of Honor.
Did we murder Royalty?... with an arrow?...
There are WW1 and WW2 Memorials for you to explore, so, find a memorial site to visit.
It's a wonderful way to get close to the history of this beautiful National Park.
Did Beaulieu have WW2 spies or secret agents? you'll be amazed to find out what happened here.
Discover D Day Landing information. Find out about Operation Overlord at Lepe
Why not discover my memorial day facts. It's all here for me to share with you.
Visit New Forest Family Tree Forum and post your questions to find out more of your family history during WW1 and WW2. Were your relatives stationed in the New Forest during WW1 and WW2? My Family Tree Building Tips suggests ways to find out about your past. We have discovered in our family tree searches that we don't come from royal blood!
If you wish to search for anything else on new forest life simply type in new forest life followed by whatever it is you would like to search for then press search :-
Get to know this beautiful National Park - as I know it, through my New Forest pictures. You can share your New Forest experiences on any page where you see * or Contact Me and ask a question.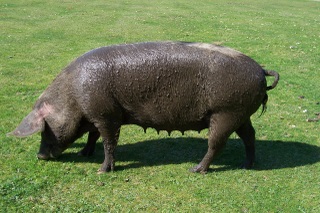 Our local Miss Pig after a cooling mud bath - she actually attended the local school fete on this day - without an invite!
At the moment, to live here I need to work to support this lifestyle.  When eventually silver surfer status takes me over I know I can work from home and earn money from my very own home business. It is and will be hard work but whether you are a mum who wants to work from home or a silver surfer looking for a great way to spend some retirement time - there is a light at the end of the tunnel! Now, you can learn how to Build Your Own Site. Why not put on the kettle and find out more? And at the moment there is a Special offer for you to try!

Now you can opt to pay monthly throughout the year - 2014 may just be your year!
Anyway, back to my favourite subject..............
I hope you enjoy visiting New Forest Life and that you explore and enjoy this beautiful area with me.
Finally, please do let me have feedback on how you feel about my New Forest Life website, and do tell me if there is anything you would like to see added to the site for your enjoyment. I hope you enjoy visiting the New Forest National Park with me, and that you take home many lovely memories too. Please Contact Me if you have any questions. Many Thanks.

Check latest New Forest National Park weather for your visit. We do a weekly local update.


Get my up to date news, views and photos on what I've discovered, or want to share with you.

Find out where to go to discover pigs like these. I can tell you the best place to see pigs and other New Forest animals.

Please Contact me for any help.


Here's some really great news - you can now get your very own personalised Ordnance Survey map for any area of the UK you like.

This was kindly given to me recently. It shows the New Forest National Park on 1:50 000 scale and is my own personal copy with my website on.

A wonderful present for anyone