New Forest BandBs
in this UK National Park.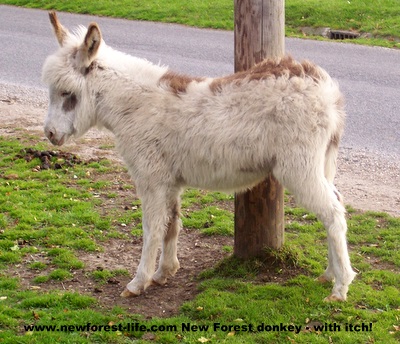 New Forest BandBs in this fantastic UK National Park are a wonderful way to stay and experience the beauty and wildlife of the area. I hope to offer you at a glance, independently inspected accommodation and my own recommendations. You are always welcome to Contact me as many visitors do, and I'll try and offer you my personal help.
Staying in Bed and Breakfast accommodation allows you to really get to know this beautiful environment better - if you don't come away from your stay with lots of local wildlife and pony stories I'll be surprised! How to use this page
I'm using this fantastic website I've found which is working on the same principles as I am. The B&B owners featured have to go that extra mile so the recommendation is an honest and good one!
You can also find romantic hideaway accommodation in lodges as well on this site - I really recommend you try it!

Now you can share your New Forest BandB's experience with others. I hope it was a great one, but if it wasn't then please let us know here..........

Best New Forest B&B's
Share your best New Forest B&B experience with us.
I will also personally recommend Bed and Breakfast accommodation from family homes, cosy thatched cottages, old farmhouses, pubs, inns and guesthouses through my site I have built this page to give you the easiest way to quickly get an overall view and choice of what is on offer.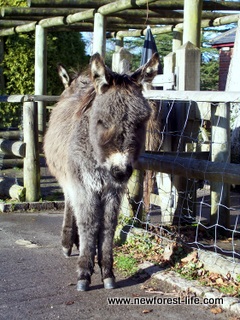 I will be visiting many New Forest BandBs and will be personally recommending my own favourites to you.
There are many secret little "gems" within the New Forest for me to share with you. I will only personally recommend those I have actually visited.
Each one will have its individual review, with a "warts and all" description if necessary!
You may end up visiting the local pub like this little donkey?
Disclaimer
Complaints and problems procedure

As applies to the whole of www.newforest-life.com site.
I cannot take responsibility for any complaints, inaccuracies or ommissions either on this page or throughout the site you may have, based on suggestions you may have followed on this site.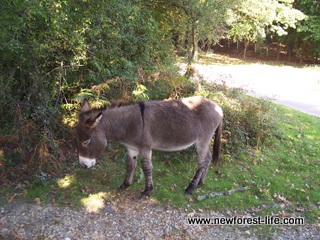 Would you like to be part of my monthly ezine?
You can subscribe and it is free. You can be assured your details will not be passed on, they will only be used, by me, to send you this monthly update on what is happening in the beautiful UK National Park and some of the animal adventures that happen to me.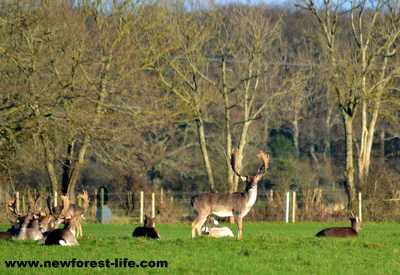 Back from New Forest BandBs to Home Page