New Forest Cottages
to discover and explore - even dog friendly ones too

My New Forest Cottages info hopes to offer you at a glance, independently inspected cottages in the New Forest and self catering accommodation.
I want my New Forest cottage suggestions to offer you the widest possible range I can and so I have also used links and information from the official New Forest Tourism Guide which is the New Forest District Council working in partnership with the New Forest Tourism Association. Hopefully you will find the easiest way to quickly get an overall view and choice of what is on offer.

Search for Cottages and self catering. It allows you to use the link to put in a village or cottage name, if you know it. You'll find:
Dog friendly cottages




Nationally inspected and graded accommodation

Visit Britain graded from 1 to 5 stars

Locally assessed accommodation

Ungraded accommodation

Contact Me

to find out the exact location of your chosen cottage - is it within the cattle grids so you may see the animals outside your door? I can help you get the answer.



New Forest Holiday Cottages can also offer you some lovely places to stay - who knows what you might discover in this beautiful environment?
Are you looking for accommodation for yourself and your horse?
I've just discovered a chance for you to visit us in the New Forest and also bring your horse or pony.
Burley Rails Cottage offers a choice of a 2 bedroom cottage, a 1 bedroom cabin and also 2 block built stables, a yard, 2 paddocks and also an area to store your trap if you're bringing that as well. Please note I haven't visited Burley rails Cottage myself yet so please contact them and make your own decision.

I'd like to suggest you visit Sykes Cottages to browse a great selection of self-catering holiday cottages located throughout the New Forest and surrounding areas. From quaint little cottages perfect for a romantic weekend away, to luxury homes suitable for the whole family, Sykes Cottages are sure to have the perfect New Forest cottage for you :-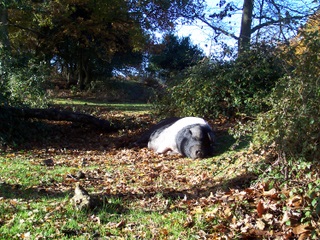 Please note descriptions and details are provided by the proprietor
I will be visiting many self catering accommodation in the New Forest in the future and will be personally recommending my own favourites to you.

Disclaimer
Complaints and problems procedure

As applies to the whole of www.newforest-life.com site I cannot take responsibility for any complaints, inaccuracies or omissions either on this page or throughout the site, you may have, based on suggestions you may have followed on this site.
Bring your complaint to the attention of the proprietor at the time.

Take your complaint to the grading body ie. VisitBritain if it has not been resolved

If you have found something misleading contact

New Forest District Council

who will be happy to investigate further


Would you like to be part of my monthly ezine New Forest Life Tales?
You can subscribe and it is free. You can be assured your details will not be passed on, they will only be used, by me, to send you this monthly update on what is happening n the beautiful New Forest and some of the animal adventures that happen to me.
I hope you enjoy your stay in the beautiful New Forest cottage you chose and that you come back soon! 
Back from New Forest Cottages to Home Page