Bucklers Hard and the Maritime Museum
Nelson is brought to life!

 Bucklers Hard in the New Forest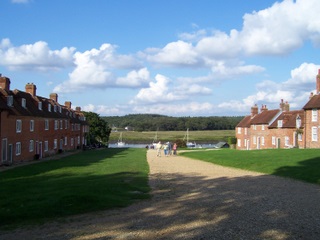 New Forest Bucklers Hard Village looking down to the Beaulieu River.

Why will the New Forest, Bucklers Hard and Nelson always be connected in history?
New Forest woodland provided the timber for 3 of Nelsons ships which took part in the Battle of Trafalgar.
To find out more, a visit to Buckler's Hard village is a must.
Find out more about Nelson and the Maritime Museum by visiting my Nelson and Maritime Museum Review
Why not make it a great day out and visit Beaulieu as well - we did and had a wonderful day.

Before you go read my Beaulieu Review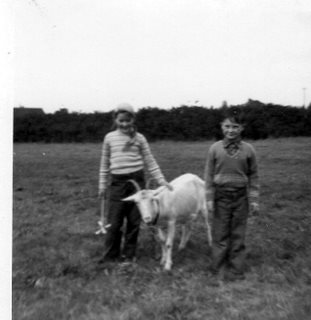 Why is Bucklers Hard special to us?
The New Forest at Bucklers Hard also played a part in my husbands family history, although this time it didn't involve Lord Nelson!
My husband spent many childhood summer holidays having adventures with his cousins, who lived in this wonderful New Forest village.
Although there have been some changes over the years, with the introduction of the Maritime Museum, it really is virtually how he remembers it. The beautiful little cottages have not changed at all over the years. I really enjoyed going into one and also the lovely little chapel.

My husband would tell me tales of his adventures and it was only years later that I realised it was not called "Bucklers 'ard" - he'd dropped the "H" whilst developing a strange Hampshire twang!
I'm sure Lord Montagu (whose family owns the estate) will forgive him!

Buckler's Hard really does have a story to tell of New Forest woodland and Nelson's use of all this precious timber.
I think you'll find the history well worth reading and so here is New Forest woodland history - the full story This will give you a potted history and also a good idea of what you'll see on your day out here.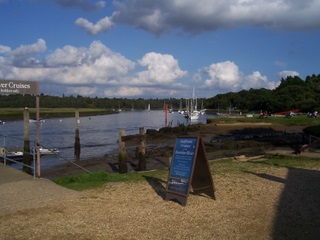 The New Forest Buckler's Hard Village Beaulieu boat trip
You can also get a feel for the New Forest village of Buckler's Hard by taking a boat trip down the Beaulieu River.
The boat trip will give you a great insight into where the timber was taken from, the New Forest woodlands and also just how useful it was to Nelson and his great battle at Trafalgar.
You can have a lovely lunch in a wonderful setting - we've done it many times and always enjoyed the food, the views and the boat trip. Enjoy your lunch and drink! You can have a relaxed lunch, sitting outside on a bench looking down towards the river, with the beautiful old cottages of Bucklers Hard either side of you
Park at the Master Builder's House Hotel, go through the hotel to The Yachtsman's Bar.
My favourite part of a visit to the New Forest Buckler's Hard village - apart from learning about those ancient woodlands and how they served Nelson and the Battle of Trafalgar so well, is a visit to the inside of one of the cottages. This is all included in your entry fee at the Nelson Maritime Museum.

You can see how the local people also made use of the ancient woodland for fuel and shelter for their animals within this beautiful area of the New Forest.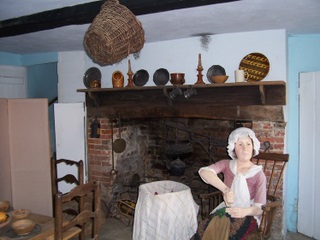 If you chose to spend a day at Buckler's Hard in the beautiful New Forest National Park, discovering more about Nelson at the Maritme Museum and looking at the glorious Beaulieu river setting, you may also want to think of spending a day, another time, visiting Beaulieu Motor Museum - it's not just for men and their cars - honestly! It's a wonderful day out for everyone. I hope you enjoy your visit to the lovely New Forest village of Buckler's Hard and you enjoy learning more about the history of Nelson from the Maritime Museum.
Would you like to be part of my monthly ezine New Forest Life Tales?
You can subscribe and it is free. You can be assured your details will not be passed on, they will only be used, by me, to send you this monthly update on what is happening on the beautiful New Forest and some of the animal adventures that happen to me.

I hope by sharing with you our love of the New Forest at Buckler's Hard Village, what you can discover about Nelson at the Maritime Museum makes you plan to visit soon. Enjoy!

Back from New Forest Bucklers Hard Page to New Forest Woodland Page
Back to Home Page