New Forest Disabled
Access, rambling and accommodation info.
Welcome to my New Forest Disabled, All Access, rambling and accommodation information. I hope I can help you to explore and enjoy the stunning New Forest National Park and local coastal areas.

Please be prepared for mud during the winter months, there's always lots of it about!
Here you can ask a question, share some information or add a story, please add your comments on the form further down this page.
The New Forest National Park can offer the disabled visitor many All Access places to discover and enjoy and hopefully we can assist you. Please always feel free to Contact Me and I'll try to find answers for you.

I've recently been sent some info from the US which I hope will be helpful to my readers/visitors from America. Once you've read my UK recommendations you may find some of this info helpful as well. I hope so. It's further down the page and just above the OS map details!

New Forest Disabled Access Places to Visit

The New Forest Centre is a great way to discover the history of the New Forest. Set in the centre of Lyndhurst there is a museum, visitor info centre, gift shop, library, exhibition gallery and accommodation booking service. There are also lots of tea rooms to visit.
I've just discovered a fantastic resource for you to explore called disability horizons.  Co-founder Martyn Sibley recently visited the New Forest and managed to experience archery, tree climbing and sailing! He shares his experiences with us on his video and also has lots of wonderful info to share too. I learned a lot about NewForest disabled activities and other resources available for everyone to enjoy.

New Forest Disabled All Access Picnic areas are all over this stunning National Park. You can chose to just enjoy your picnic, play games, go for a walk or just relax on a bright sunny day. Those listed below are All Access.

Anderwood is a shady car park with toilet facilities, set amongst woodland. Also, BBQ is allowed for raised non disposable BBQs. Ring 023 8028 3141 to book or for more details.
What about a visit to the beach?Here is some info for you. I would suggest the following areas which are either in the New Forest or just outside
1. Lepe Country Park is a good place to start and offers stunning views across the Solent. Look at my  Lepe details for photos and a review. Lepe Sat nav postcode is SO45 1AD
2. We go to Mudeford a lot which is just outside the New Forest. Easy, flat parking and you can walk/travel completely flatly along the beach edge. There are lovely views across to the Isle of Wight plus toilets, cafes and a great fish shop for fresh fish.
Contact  Mudeford Ferry to see if the "Josephine" is running to take you over to Hengistbury Head which is flat and easy to travel over if you stick to the lower path. You can even take a little land train along the edge of the water bird area. You can also drive to Hengistbury, park and then choose to use the flat lower path or train.
Hengistbury Sat Nav BH6 4EN
Mudeford Avon beach BH23 4ANMudeford Ferry BH23 4AN phone 07968 33 44 41
I hope this helps and you enjoy your visit and the weather has warmed up a bit!
Update;22.5.2013. We have just had a walk from the Steamer Point car park and would also recommend this area. There is the added bonus of going through the Steamer Point Nature Reserve (BH23 4TA) and having a cream tea at Highcliffe Castle. We have had many cream teas here - which is a reason we are always on long walks to fight the fat! here's more info. Car park: good access from both directions on beach and many toilets on way - great news.
New Forest Accommodation for a Disabled Visitor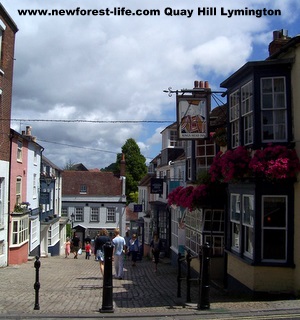 Hotels
Visit my New Forest disabled National Park hotel recommendations I have visited myself and taken photos for you to look at before you decide to book.

I'm restricting my New Forest disabled info here to specifically adapted places I can find for you, here are a few I can suggest.
Our Bench

offers fully adapted, self catering bungalows in Lymington. The advantage here is that you can enjoy the New Forest but also enjoy staying in a beautiful seaside setting with easy access to the Isle of Wight.

For Caravanners and Campers we suggest The Red Shoot Camping & Caravanning Park (see below).




I'll be updating New Forest disabled accommodation with more info soon, as I visit more and more places.

There is a useful website called Explore the Forest and they have a page for

Accessible Accomodation

but we have not visited any of them yet and cannot say we recommend them but you may find it interesting.
Additional New Forest Disabled Access Information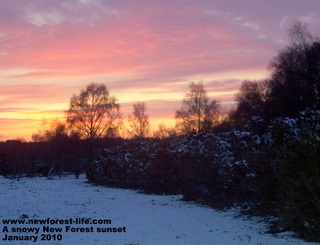 Here are some other pages on my website you might find helpful on your visit to the beautiful New Forest UK National Park.

I hope my New Forest disabled All Access information has been helpful to you and that if you do visit this beautiful UK National Park you have a wonderful animal, wildlife and parkland experience.
There's also some wonderful information on disabled access and lots more info too from The New Forest visitor website.
Some helpful UK Disabled information  
Sometimes you can feel at the very end of your tether and need a bit of help to clear your head. I know I've felt like this and also know these types of feelings can and do take many forms.
I've found this info from shine charity (Spina Bifida Hydrocephalus Information Networking Equality) which I'd like to share with you. They are based in Peterborough and can be contacted by phone or email.


Some helpful recommended United States Disabled information 

If you are wondering why I have posted the information below, I hope this helps to explain it and why I felt it was helpful for anyone with disabilities whether in the New Forest, the UK or further afield to read.

PublichealthCorps statement:
"Nearly 1 in 5 people - 56.7 million - have a disability in the U.S. Clearly, there is no shortage of need for educational, financial, physical, emotional support. What wasn't as clear to us at PublicHealthCorps, however, was whether this support was as readily available as it could be. To that end, we began a long-term research project about a month ago aimed at uncovering as many quality resources for our disabled population as possible"
I've listed the resources (10 of 115 researched so far) they wanted me to share with you below.

Guide to Disability Benefits from Disability.gov
Extra Help with Medicare Prescription Drug Plan Costs 
Disability.gov's Guide to Transportation
Buying a Home Department of Housing and Urban Development help

Guide to Moving for the Disabled
Home Modifications to Promote Independent Living
Staying active has lots of good tips from the U.S. Dept of Health and Human Services 
Home Safety for People with Disabilities 
Fire Safety & Disabilities Guide 
Home Accommodation Cost Guide for the Disabled 
You might also find the following info helps you too:
Student finance aid options info  includes tips on college scholarships, accommodations for college students with disabilities, assistive technology, equipment and tools, etc. All for people with disabilities
I've also been advised of this helpful info regarding Helping Alzheimer's sufferers cope with the loss of a loved one.
Please don't forget all this info is for visitors to my website from America, but if you are disabled and read through it too it may give you a few ideas of where to find out more from UK disabled information in the future. Or ask why we don't have facilities, resources, or help of this type in the UK?

I've recently been sent some more very helpful US fire safety info for people with disablilities which you may like to read.

We all tend to take a nights sleep for granted but finding the correct type of beds and bedding may be hard to find if you have a disability. Here's some info I hope may help you.
---
What I really like about sharing my website info is when I get a positive response to a visitor. Here's a little tale I'd like to share with you from a lovely family in the U.S.
Julie, a mum who volunteers with a youth group, contacted me to say her group was having a disabilities awareness learning event soon. Her daughter, Lindsay, had helped her with some research for this disability awareness event.
They wondered if I'd share some of the info they'd discovered about flying with a disability, which I'm more than happy to do.  Here's the disabled passenger info they wanted to share.
I thought it was very helpful and so thanks to Julie and Lindsay for passing this on. Much of it will apply to flying with U.K. airlines, as well as U.S. airlines, but always check thoroughly with your chosen airline re your specific needs before you book.

---

You will need a good map so that you can explore the area in full, you can also personalise it with your own photo as we have done, click below for details :-



Here's some really great news - you can now get your very own personalised Ordnance Survey map for any area of the UK you like.

This was kindly given to me recently. It shows the New Forest National Park on 1:50 000 scale and is my own personal copy with my website on.

A wonderful present for anyone




Get my up to date news, views and photos on what I've discovered, or want to share with you.

I can tell you the best place to see pigs and other New Forest animals.

Please Contact me for any help.
New Forest Disabled - have you got a question to ask? or information to share?
Can I help you with any information you need about All Access New Forest areas etc? Do you have a story to share?
What Other Visitors Have Said
Click below to see contributions from other visitors to this page...

Can you help with disabled accommodation? Not rated yet
Hi there I have been searching to try and find a hotel which genuinely caters for the disabled. Many hotels advertise they are disabled friendly but …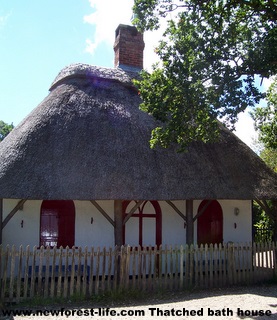 I hope as a disabled visitor you can enjoy your visit to the beautiful New Forest National Park and that my New Forest disabled visitor information allows you to have a truly enjoyable time. Mud and all!

Back from New Forest Disabled Visitor to Home Page