New Forest Lost Stolen Found
Let us know about your pet here - Hopefully someone can help?
New Forest Lost Stolen Found  - why?

New Forest Lost Stolen Found page is for you to post about your lost pet. Since I set up this page we've had some good results and also some sad outcomes. I've decided to open the page up to other types of loss as well as pets - no one wants to visit the New Forest and lose something so hopefully we can all help retrieve it.
It's just a way of quickly getting your details out there to try to help.
New Forest Lost Stolen Found - social media

Good News - found
Sunglasses found on walk. Black rimmed Sunglasses found today (12/9/21) Deadman's Hill car park/;Roger Penny Way Left on post in car park.
Thanks for letting us know - kind regards Christina
Update: I have received this post from the same person who posted the above. Hope the sunglass issue has been solved? (Confusing as time line for post - found before they were lost?)
LOST sunglasses Ashley Walk car park 29/8/21 On Sunday 29th August I may have left my prescription sunglasses in the car park at Ashley Walk (Roger Penny Way)? Has anyone found them?

LOST phone - can you help please?
Phone lost 05/09/2021 at or around Bramshaw Forest Golf Course/Car Park or, most likely, off a road between Bramshaw and Highcliffe-on-Sea (A337 route).
It is green and large Y9 prime Huawei with see-through protector case, no side view screen protector and avocado phone holder on the back.
If found please get in touch. Would be incredibly grateful.Thank you.
Please Contact me if you have found this phone
Can you help?
Quote "Hi report of car bartering on 13/8/2021 at highland water New forest car park 1.30 to 3.30 car broken into. Brown canvas Debenhams ruck sack with valuables stolen. Please contact if such bag found. Phone number can be provided." Please Contact me if you can help.
Lost car keys - can you help?
Hi, my daughter is camping in the new forest and whilst on a picnic yesterday has realised they have lost the key to their(my) car. They were parked in a car park near the foresters Arms pub. We've managed to get roadside assistance to get them back to camp but they are 150 miles from home right now. I am hoping you may give me some details of management info for the car park maintenance or a local face book group that might be able to give info to should this key be found any time after10 am yesterday. It is a single key with remotelocking buttons. Any help would be superb.
Please contact me if you have found these keys
Lost Tablet - 10 June 2021 Beaulieu Road Station area. Did you find one?
Last thursday 10-6-2021 about 12oclock i lost my tablet. 10" and wrapped in a soft black felt cover. with toshiba. embossed on it. in the vincity of beaulie road station. on shatterford heath main path. because the local police seem reluctant to get involved i have come to you as a last resort. if you are unable to help i would be very grateful if you could advise what new forest dept. handles lost property. the police said it wil come under the the authority under which it was lost. with many thanks brian. Please Contact me if you have found this tablet.

Christmas 2020 - found Wizard Walking Stick
Found Boxing Day morning walk at Horseshoe Bottom. Very nicely carved. Happy to reunite. Please Contact me and I will try to put you in touch with the kind person who has asked to have this posted.

Christmas 2020 - Found sunglasses -designer frame and in its  case  in Dibden Enclosure. Please Contact me and I'll pass on details if I can.
3 Dec 2020 - found Samsung phone
A Samsung phone has been found in the New Milton area. Please Contact me if you have lost one in this area.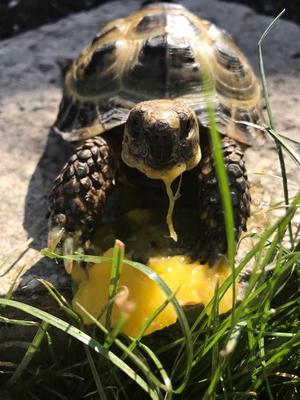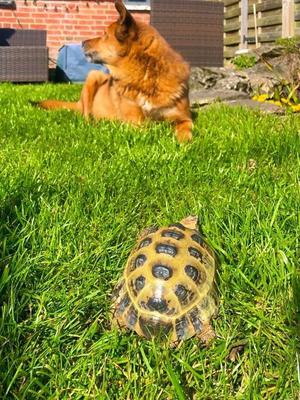 Late July 2020 - please look out in your gardens, sheds etc for this lovely lost tortoise
My eight year old tortoise has been missing since last week. I live in Lyndhurst by the football club. My tortoise went missing when having a fun day in the garden. Contrary to belief tortoises in the heat are quite fast so he could be anywhere by now. My tortoise and I are very attached to one another, believe it or not they feel the emotion of love and are very affectionate - especially my tortoise. He's be missing hanging out with the dogs and jumping in their water bowl by now. I know that he would be regretting leaving me and the rest of our animal family by now. He is microchipped, but please if you have any information please use the Contact Me  link

July 1st 2020 - have you seen Spock?
"Our cat Spock went missing from Shagg's Meadow in Lyndhurst on 1st July.  I please check sheds and outhouses". If you see him please Contact me and I'll pass your info on.

February 3 2020 - Did you find a tablet in Bolderwood Car Park
Can you help?
We visited Bolderwood car park on 3rd February 2020 and went for a walk. My husband must have dropped his tablet in the car park. Has anything been handed in. Or who will I contact pleaae? If you have found a tablet at Bolderwood please Contact me and I'll pass your details on.

January 19 2020 - Lost small saddlebag with iPhone and car keys. Have you found this little bag?
Whilst out cycling in Brownhills and Setthorns enclosure on Sunday 19th Jan 2020 in the afternoon, the small black saddlebag on my bike came off containing my iphone and vehicle keys.  If anyone found them could they please report it on this website. Many thanks. Please contact me and I will put you in touch with their owner.
December 22 2019 - Lost iPhone. Have you found one?
"Lost iphone whilst out cycling in the New forest.
Last seen when I checked the time in the car park of The Bold Forester pub at 3pm. Otherwise may have fallen out when I stopped briefly to put my lights on my bike on the cycle path - approx where Bury Road / meets Marchwood Road).
Would be very grateful if anyone finds it :-)"
If you have found or can offer any info please Contact me.
Around November 2nd 2019 - Lost Siamese cat Sway area. Can you help?
"We have lost our much loved siamese cat. Blue eyes with dark brown body and black feet and head, nearly two years old he is very friendly. Microchpped, neutered He was wearing a collar. Last seen on 2 November in Birchy Hill area of Sway. We are offering a reward for his safe return".
Please Contact me if you have any info.
Great news just in............. 
"After being missing for 5 days and some cold nights and active searching we found our cat trapped 40 feet up a tree.  We were lucky and managed to get him down.  He is recovering and safe.  It is worthwhile to keep searching.  Thank you" 
What marvellous news! Welcome home lovely siamese cat from Sway.
Sunday 13 Oct 2019 - have you lost your car key?
Found a car key (German Make) close to Dockens Water . Between Fritham and Stoney cross. looked in local car parks. Brief description only but please Contact Me and and put you in touch with the person who has posted.

Saturday 10 August 2019 at Leamington Food Fest
One silver loop earring was lost by a visitor. Did you find one? Please Contact Me if you did and I'll pass your details on.
Oakley Car Park Sunday 4 August
Left Padlock with keys in it on ground, Black Padlock with about 4 keys still in it. One black and coloured key. 4th August about 5pm Oakley CarPark New forest.    Will happily pay a thank you.
Please use Contact me if you have info and I'll pass it on.

Lost backpack Ashurst Park - Thursday 25 July 2019 - did you pick one up?
Hiya, I lost a black backpack in ashurst park today and believe it has been picked up by someone, could you please post it on your lost and found as it has medication for a severe nut allergy which i need to carry with me at all times. Thanks, dylan. Please Contact me if you have any news.

Lost wedding Ring - a year ago but can you help?
My mum lost her wedding ring bout  year go, at Hinton Burial Ground, ive only just realised this site exists, if any one has found one or handed one in about 8 months to  year ago not entirely sure on month, but its Just in hope someone kind and honest has found it.
Please use contact me on this page and I'll pass your details on - many thanks Christina
30 June 2019 - found Visa card
"Good day . I found a Visa Debit card named MRS * M**** in the New Forest on 30th June 2019. The card is safe if anyone knows the cardholder?" Please contact me and I will put you in touch with the kind person who has posted this - Christina newforest-life.com

Found: Is this your cat?
Please Contact Me if you think this is your cat - I'll pass details on to you.
Found - wedding ring at Hurst Castle Sunday 5 May 2019
Found: "Hi, we visited Hurst Castle yesterday, and found a Platinum wedding band  half buried in the ground. If you think this may be yours contact me" Lisa 
If you think this is your ring please use the Contact me link on my website and I'll pass you on to Lisa
Lost wallet: Lyndhurst area - can you help 
Lost: Brown Wallet, Monday 15 April, either in Lyndhurst Heritage Information Centre Car Park or High Street or on circular walk route around Lyndhurst. Important information in wallet. If found please report as soon as possible. Many thanks and appreciation if found. Please contact me if you have info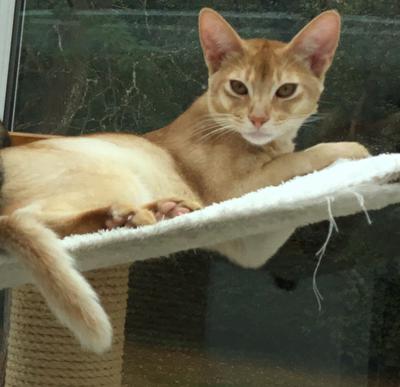 Good news update - he is back home safe and sound!
Lost cat - Dibden area. Can you help? Please search your sheds and outbuildings
Has anyone seen this cat, gingerish in  colouring and has been missing since 5th April, he may have got into a van or be locked in a shed/garage in the Dibden area. His owner is distraught and would very much like to be re-united, any information gratefully received.
Please Contact Me on this  website if you have any news. 
Honda car keys found - Wilverley 17 February 2019
Found. Honda car key and fob at Wilverley enclosure car park 17th Feb. Please pass on my email address to any one that responds to your lost and found website. Thanks Tony. (If you Contact me I'll pass details on - many thanks - Christina)

Lost car keys behind Balmer Lawn Hotel area of the New Forest - Sunday 10 February 2019
Hi,I don't know if you can help on here but I lost a set of car keys for a Mercedes yesterday on the forest behind the Balmer Lawn Hotel area in Brockenhurst whilst walking. There were other keys including house keys so I really hope that someone has found them. Thank you for any help.
Have you found any Mercedes car keys on the forest? Please Contact me and I'll pass your details on to the owner. Many thanks.
Car break in Puttle's Bridge Tuesday 22 January 2019
I went for the walk at anew Forest today and decided to stop for a walk in the forest so we stopped at Puttles Bridge parking.At that moment when we stopped there was no other car parked .We left in the car my husband Rucsac (left on the front seat) and at the back of the driver seat my car .We came back to the car after 40min walk to see out back car screen smashed in pieces and my bag stolen .We are not from the area but we are coming to new forest for the walk every time we have some free time and we do enjoy it but from today I don't think we will ever come after such an ugly experience .I know that it was silly to leave my bag in the car but who will thing in such a civilised country there are horrible people who would damage your car and still your personal belongings ....Anyway lesson to be learn.So my bag is a brand new Joules bag (brown on the sides and pink tweed on front and back) inside my red walled with different bank cards and my Romanian ID,2 pair of Ray ban sun glasses one brown case and one black case,a Romanian passport under my friend name(under personal circumstances I was carrying in the bag) ,my house keys plus my husband car keys(the only set we have got) plus few other bits and bobs like a small make up purse ,tissues,shopping bag,my working team pass.We are both gutted so if anyone please find anything like this I will leave my phone number and every little help will be much appreciated.I had no cash in the bag so I am hoping whoever took my bag will drop it somewhere in the area.
Please contact me if you can help and I'll pass on your details
I'm really sorry to hear of your experience during a visit to Puttle's Bridge. Sadly, thieves are all over our beautiful country and they are opportunists who will take the risk of smashing a car window to gain worthwhile items to steal. I hope you gain all your possessions back and am really sorry this happened to you on your visit to us.

Car break in Deadman Hill Sunday 4 November 2018 around 11a.m. Can you help?
"Our car window was smashed in Deadman Hill car park in New Forest on Sunday 4 November 2018 around 11am.  A ladies shoulder bag was stolen with 1 large set of keys, 2 pairs of glasses, 1 sunglasses, make up and purse and 2 iphones.
Incredibly, we retrieved the 2 phones and wallet with cards (using find my iphone) to a stash in the scrub on the corner of Forest Road and Roger Penny Way.  We couldn't find any trace of the keys, glasses or the handbag though. 
The set of keys would be particularly useful to get back. They contain 2 electronic office door fobs, 1 ford fiesta car fob, 1 bike lock key, 1 black Stanley keyring, 1 office key, 2 house keys. 
We reported to the police who had suggested they would likely have been discarded somewhere around the area. Images below".Thanks!
Here are the handbag details
Key fob details
If found please Contact me and I'll pass your details on.
Lost camera - Ober Heath Thursday 1st November - can you help?
"Hello, we lost our Nikon D300 camera in the forest today somewhere on Ober Heath. We are desperately sad and hope someone has found it as it contains photos of our holiday plus others from Cornwall where we live". If by any chance someone has found this camera please Contact Me and I'll pass your details on.

Great news! - I love happy endings
Here's a fantastic happy ending from Joe - Lilly has turned up safe and sound! So pleased for you Joe 9and Lilly too of course)
"Hi thank you for posting our lost cat on your website. https://www.newforest-life.com/can-you-help-find-our-loved-cat-lilly.html I am really pleased to say that Lilly has now been found safe and well, 2 months later! Many thanks to the people of the New Forest who helped in finding her. Regards Joe"

Oakley Car Park near Burley - VW camper property theft - late October
"Hello, Whilst parked up in Oakley Car park near Burley our old VW camper van was broken into. My handbag (blue with white Daisies, flowery purse, reading glasses in a Gold twiggy case and several cash cards) was stolen. If any items are found and discarded please get in touch. Thanks and kind regards."
Can you help?
Please Contact me if you find any of these personal belongings. I'm always ashamed when visitors to our lovely New Forest suffer a loss like this - so a sincere sorry from all the decent people of the New Forest.

Reptile Centre or Bolderwood Deer Sanctuary - Thursday 27 Sept
Could you please post this. I lost my camera on Thursday 27th September. Last used it in the Reptile Centre in the picnic area. Either lost it there or in the Deer Sanctuary area in Bolderwood. Its a small white Samsung in a black zipped case. Would be grateful if anyone that found it could return it as it has my holiday photos from the New forest on it. Please Contact me if you found this camera and I'll pass on your details.

Burbush Hill Car Park break-in - Monday 17 Sept
Can you help this theft from a car? Please never leave anything on view that a thief may think could contain something worth stealing - who knows how these thieves think though? Please Contact me if you have found any remnants of this theft strewn around.
Hello, could I post this item on your lost/found page please? After a lovely stay in Burley, our car was broken into at the Burbush Hill car park on Monday 17th September 2018. Thieves grabbed two bags but were probably startled. These bags are not of any resale value but personal items containing clothes, a wash bag and some child's cuddly toys. The main bag is a blue/grey Penguin brand and the washbag is Katmandu in black. If anyone finds these or the possible contents I would be very grateful indeed. Thank you

Found 6 September - Mockbeggar
Found: On 6th September an iPad in the Mockbeggar area. Damaged Please contact me if you have lost one and I'll put you in touch with the kind person who has posted this item.

Found - Lepe Country Park Bank Holiday Monday 27 August
Hi, I saw your lost and found site and wondered if you could post this, please. Today (Bank holiday Monday 27th August) I FOUND a ring, probably a man's wedding ring, on the beach at Lepe country park. It is a silver coloured metal band with an inscription on the inside. If someone can contact me and knows the inscription, I can arrange to get it back to them. Thanks
Please Contact me so I can put you in touch with the kind person who has posted this info.
Lost wedding ring Hurst Castle are 15-17 July
Hello - I have lost my wedding ring. It's a man's titanium ring (silvery colour) with the words Forever engraved on the inside. I thin I lost it on the Shingle Bank on the way to Hurst Castle. Being titanium it feels much lighter than gold but only cost about £80 new so is fairly worthless - except to me! I'm willing to pay £100 reward if someone finds it and returns it to me. Long shot I know but perhaps a post here will work. Think I lost it between 12th and 15th July. Thanks, Pete. Please contact me if you have any info - many thanks.

Lost: Mobile phone Saturday 21st July Fordingbridge
"I have lost a mobile phone in the area of the courtyard by the Fig Tree cafe or possibly on the path to the car park at the side of the Co op in Fordingbridge. Any help gratefully received". Please contact me if you have found this phone and I'll pass your details on 

Lost watch 29/30th June - have you found or handed in this watch?
Lost Watch ---------- Hello, I lost a watch on the weekend of 29th/30th June somewhere in Milton-On-Sea or Brockenhurst or in woods on trails when out on bikes. First day of our holiday. The watch is very unique, valuable and of huge sentimental value. Baume et Mercier, Mens Hampton watch, rectangular silver bezel with copper face and brown strap. Reward on offer for return. I have reported it lost to Hampshire police but am now very desperate and running out of hope. Thanks for your help in advance. Please Contact me if you have any info and I'll pass your details on.

Found: Pandora Bravely at a New Forest campsite recently.
Did you lose this lovely Pandora charm while staying at a New Forest campsite? Please contact me and I'll put you in touch of the kind person who has found it.
Lost keys near Royal Oak Fritham 19 May 2018
"Hi, my dad lost his van keys whilst walking at the Royal Oak Fritham, Island Thorne enclosure. new forest. They fell out of his pocket at some point, they are a ford custom van key with several other keys on there, quite noticeable".
If you find them please use the contact me form and I'll pass details on. 
Lost: Canon camera 7 May. Can you help? Did you find it? Please contact me 
"Please would you mind posting on your page..... I've lost my camera in the New Forest on 7th May 2018. It has precious memories on the camera and I'm so desperate to get it back. It is a large cannon camera in a black case."

Is this the friendly cat which was posted as lost in August 2017 in the Fordingbridge area? Can you help? Please contact me if your cat is still missing.
"I found a white & tabby friendly cat at Penn Common. You have an ad for a lost one posted Aug last year."

Lost glasses Ogdens Area
Could you please post a "Lost" post on your site for me? Today (26.3.18) 3 of us had a beautiful walk from Abbots Well carpark down to the footbridge near Ogdens Carpark and across Hasley Hole, right round the outside of Hasley Hill inclosure and back to the carpark. I have lost my prescription glasses which have a lime green and aubergine frame somewhere along our route. We spent a long time looking but no joy. I would be extremely grateful if they were found and returned. Many thanks and fingers crossed! Elaine
If you've found these glasses please use Contact me and I'll pass your info on.
Found  - please use my contact me form first and I'll put you in touch

FOUND WATCH FORDINGBRIDGE - LADIES FOUND 11.1.18. SILVER COLOUR IF YOU HAVE LOST PLEASE SEND DETAILS AND PIC

Found Gold Earring - please use my contact me form first and I'll put you in touch
LOST AND FOUND Gold hoop inside out earring - makers mark and gold stamp visible so please contact me with a pic of your earring / brand and I will get this posted back out to you! Found in a car park near the beach in Milford on Sea. I have photos. Please share!

iPhone: Found Sunday 26 November Lymington
Found: an I-phone this morning at the end of Queen Katherine Road, Lymington. Please Contact me and I'll pass on details.

Camera: Found Saturday 18 November Eyeworth Pond
Did you lose your camera today at Eyeworth? If you did please Contact Me and I'll put you in touch with the person who has found it.
Lost Samsung Mini Sunday 29 October 2017 - have you found it?
Quote: "Please can you help find my mobile phone? I noticed it was lost on Sunday after a walk from the Abbot's Well area (nr Hyde/Frogham) I also walked around the Stuckton area where I live. It is a Samsung mini with a black case and a cracked screen. It has some contacts I have no other way of getting including for a student I need to confirm lessons with! It has a lot of value for the contacts but as a hand me down with cracked screen I doubt it is worth anything. I would be delighted if anyone has found it!" Please Contact me and I'll pass details on.

Lost Ray Bans 14 August Cycle Route 2 near Denny Wood
Donna says "Hi there, during a cycle ride on Thursday 14 August 17 we stopped for lunch at a clearing opposite what looked like an underground reservoir  a little way along the lane leaving Denny Wood campsite. We cycled off about 2.45pm and after 10 mins of cycling had realised I'd lost my brown ray ban sunglasses. We immediately returned to said spot  but they were nowhere to be seen. We had passed several people on bikes and walking and also a warden in a van. The sunglasses could have been anywhere between way marker 296 and 324 both on cycle route 2. I'd be really grateful if anyone found them"
Please to contact me if you can help.

Lost watch in Sway on Saturday 26 August - can you help?
Sally says "Hi there I have lost my wrist watch on Saturday 26 August between 10.45am and 12noon, walking on Middle Road, then Manchester Road in Sway and then heading in a north easterly direction towards Settley Pond following the railway line. It is a Tag Heuer two tone metal ladies watch with square links in the bracelet and a grey face with luminous spots on the face and hands. It is about 25 years old." If you happen to have come across it, please Contact me and I'll pass on your details to Sally 

Good news - if you lost your sunglasses on Wednesday 16 August!  
Angus tells us
"I found a pair of Rayban sunglasses lying in the road outside the Gun Inn, Keyhaven on Wednesday 16th August. Presumably they were left on the roof of somebody's car when they drove off from one of the car parks". Have you lost a pair of sunglasses? Please Contact me and I'll pass you on to Angus.

Did You Find a Silver Necklace in Brockenhurst on Wednesday 16 August?
Lost: a women's silver necklace on the path between the Balmer Lawn Hotel and the Huntsman pub on Wednesday 16th August around 19:45 - 20:15. Can you help? Please Contact Me if you found this necklace - many thanks.

Lost cat from the Fordingbridge area 4 August 2017
Can you help Jo please?
My cat has gone missing from Fordingbridge on the 4th August 2017. Can you put an advert on you website for me please? He is mainly white with tabby markings. He has a high squeaky meow and his tail goes to one side. Please Contact me and I'll pass your info on to Jo 
Did you find a children's camera on 5 August in Burley and Lyndhurst? Can you help please?
Can you help this little chap get his camera back please?
On August 5th we were visiting Burley and Lyndhurst with our three year old grandson. He lost his blue, double view finder, v-tech childs camera along the way. It has photos he has taken on it and he is very upset. We are hoping that someone my have found it. He would be over the moon if we could locate it. Could you possibly put the details on your page? Thanks in advance. 
If you did find this camera will you please Contact me and I'll put you in touch with his grandparents.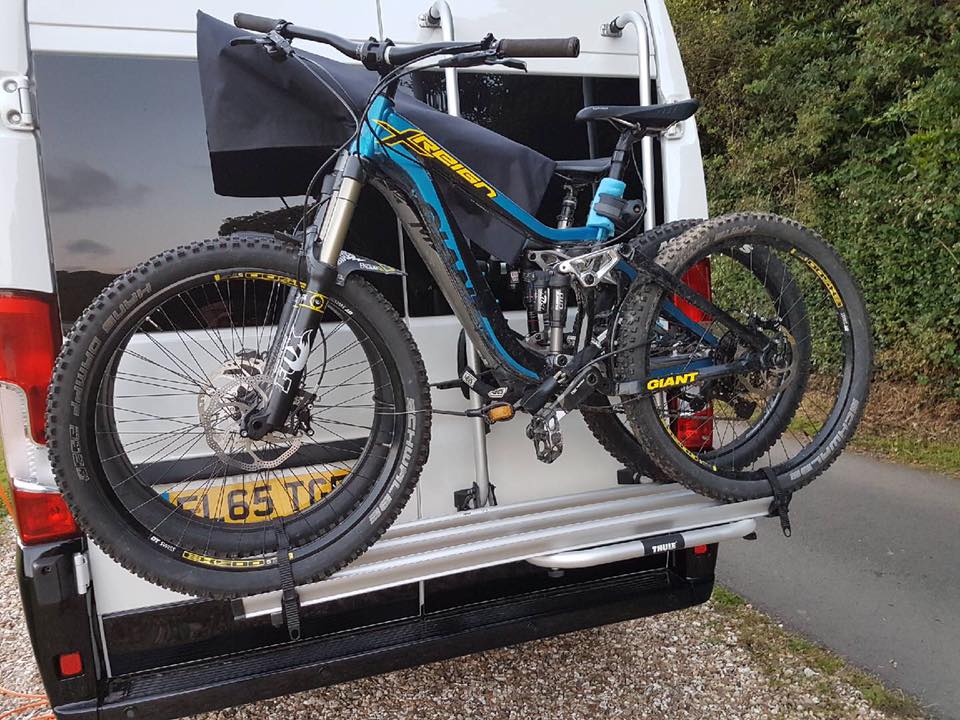 22/23 July 2017 Stolen bikes - ASHURST CAMPSITE
I've just had this post on my Facebook page for New Forest Life - Can you help?
Quote..."Please help....It comes to something when you can't take your bikes on holiday .... in the night my dad and son had there bike taken from the back of the camper ... bolt chopped off as they were locked securely .... very valuable bikes my dads is the first in the country ( it's an electric one )so they new what they were looking at .... bikes have tags and serial numbers police are aware ... reward if found please help if your from the area and share ... also if you no of any pages good to put it on in the local are as apparently it has become an issue in the area of items being stolen ... thanks in advance"
Contact me and I'll pass any info on.
30 May 2017 Lost purse - Rhinefield area
Hello, Tuesday 30th May I lost my purse in the Rhine-field area. A black purse, which inside had £30 cash, debit card, provisional drivers licence, prescription medication and shop loyalty cards. If found or handed in, please use Contact Me
Thanks
---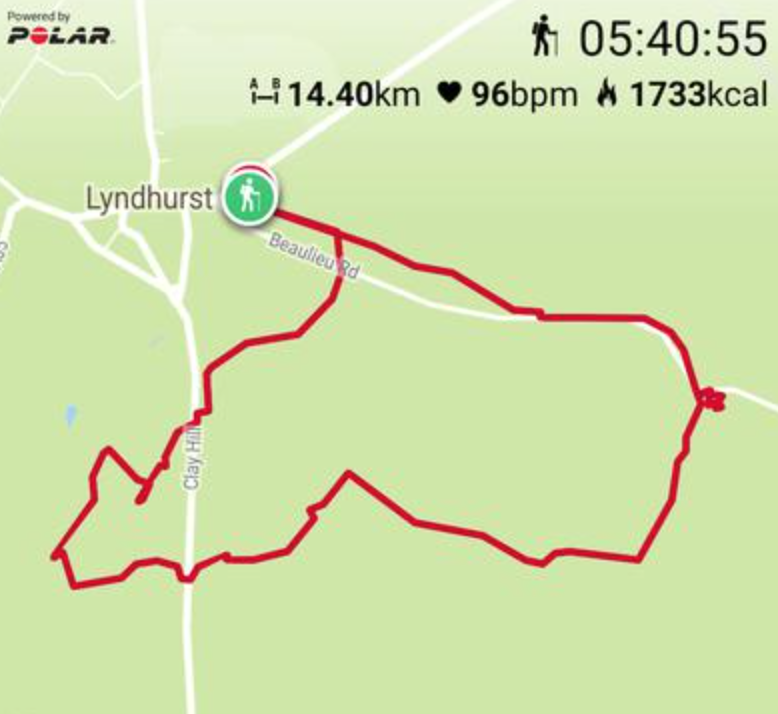 May 21 2017 Lost White Samsung S3
On a hike with friends and lost my White Samsung S3. Below is a map of the route we took. If found plssssssssssss can you get in touch as it has pictures of my kids and family which I have taken over time and deeply cherish :( 
Please use contact me links if you have news of this phone - Christina

May 10 - 13 2017 - have you found a wedding ring? Update 1st June - success! Ring found.
A 22ct yellow gold plain narrow hallmarked wedding ring was lost between 10th and 13th May.
"During a family visit to the New Forest, staying at the Moorhill House Hotel, Burley, my aunt discovered she had lost the ring. Her mother's wedding ring, she has worn it for over fifty years; my aunt is now 89 and obviously this has caused some distress.
I appreciate the probability of finding the ring is very slim, but felt it worth an email just in case it had been handed in. This is also particularly poignant as my grandparents were married in Sway church and the family lived in Sway, Burley and Lymington. Many thanks Kind regards Christine Chubb
Please Contact me if you can help re unite this very special ring to its owner or if you have any info.
Late April 2017 - In or near Picket Post car park
Did you find a ladies watch in or near the Picket Post car park around 26th April? This watch is of sentimental value to the owner so if you found it would you please Contact me? Many thanks.
21 April 2017 - this afternoon
Have you just lost your iPhone on Hale Purlieu? Please Contact Me with details of your phone and I'll put you in touch with the person who has found it.
Have you seen a blue and white handbag on your walks around the Bolderwood area?
There are 2 issues for you to be aware of in this unfortunate post. Obviously thieves are working in some of our New Forest car parks. They probably are parked up and see you place your valuables in your boot before going off for a walk. This is worrying and so please take extra care.
I'd also like to ask you to please look out for discarded items from this recent theft. The owner has done everything to safeguard her stolen items (bank cards, phone SIM etc) but would like to have them returned as they hold sentimental value.
Can you help?
"I just found your page and the lost and found section and wondered if you would be so kind as to share this link to my handbag and contents that were stolen from Bolderwood on 27/2/17? Thanks! https://www.facebook.com/LostBox/posts/1361339643925888"
Please Contact me and I'll pass your info on.
Can you help Helen find her glasses in Garden Road Burley on Friday 17 march please?
"Hiya, I was wondering if you could possibly post about a pair of glasses I lost in Burley last week. They were a birthday present and only a few weeks old. They were retro heavy framed Prada glasses. I lost them in Burley on Friday 17th February possibly in Garden Road outside a property we were renting for my fathers birthday. Much appreciated"
 If you have found these glasses please use the Contact me form and I'll put you in touch with Helen.
Lost 9th October 2016 - International Driving Licence - did you find it? Can you help please?
Lost:  Driving license (European driving license, credit card size, no. 29202976Z) on Sunday the 9th of October near Millyford Bridge car park in the New Forest.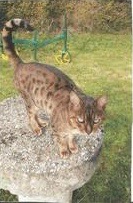 Can you help find Bubbles the cat please?
Bubbles went missing from The Brickyard, Cadnam on 31st August. She has been known to get into cars. 
The last time she went missing was in March, and was down at Holmsead Farm Beaulieu. She was a feral cat before she came to live with us. She's been with us for 5 years and has got tame over time. She is very vocal for food.
Hilary, her owner would appreciate any news good or bad please. 
Lost Canon camera at Burley 20th September 2016
Did anyone find a Canon camera in a grey drawstring bag on Tuesday 20th September 2016 which was accidentally left in the car park WC's at Burley?? Please can you help?
If you did find this camera please contact me and I'll pass your details on to the owner. The photo card in the camera holds many special, irreplaceable memories.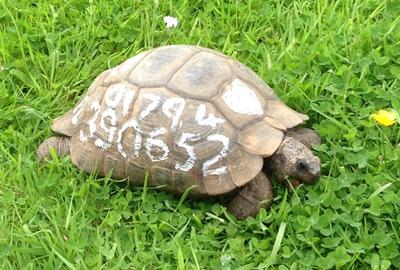 Help! Have you seen this lovely tortoise?
We have lost a beloved family pet tortoise who has lived with us for more than 40 years.  She layed her eggs at the end of July and went missing on the same day. We were hoping that she had buried herself in the garden for a rest, but has not reappeared. If she managed to get out of garden, we are situated near The Bold Forester Pub, Marchwood. Any local dog walkers/riders etc please keep a look out for her - she could quite easily have walked to the Longdown area. She is a large tortoise and has telephone number painted on her shell. Anyone on Facebook/twitter please share. Her name is Marmalade!  Please ring with any info 07469196287.

I Tweet regularly throughout most days and you can find me
@NewForestpiglet and
@NewForestLife1
I don't use Facebook much so the Twitter accounts will be better at getting the news across.
A good example of the success of social media was when a New Forest shetland pony was stolen. The word got out and within a short time she was brought back onto the forest.

I get regular Horse Watch bulletins which is a great way to inform you on New Forest Lost Stolen Found

New Forest Lost Stolen Found - How it works

You can Contact Me and I'll put the post up and also Tweet it on my 2 accounts.
You can fill in the comment form below and I'll OK it and put it up to all the visitors who read New Forest Life

New Forest Lost Stolen Found - recent postings you need to know about

Update: This pony suddenly reappeared back on the New Forest. The publicity may have meant she was too hot to handle!
30th April 2014 between 1505 - 1530   Stolen Pony from New Forest in Hampshire
Crime Reference 44140151364
Mare Shetland Pony
Description: She is a four years old, "blue" & white, very small, friendly pony.
She was turned out on open forest within a herd of Shetland ponies. Two men were seen loading her into the back of a dark coloured transit type van around the Bull Hill pits (Norleywood/Pilley crossroads), Lymington between 3pm & 3:30pm.
Were you in that area at the times shown? If you were can you recall seeing a dark coloured Transit style van ? If you have any information that may assist the investigation into this theft please contact Hampshire Constabulary on 101 and quote the crime reference number.
Anonymous information which can assist the investigation and recover the pony can be phoned to Crime Stoppers on 0800 555 111
Regards - David
Hampshire Horsewatch co-ordinator and Force Equine Liaison Officer
' 101 Intl: 605 x 191
' Mob: 07867 972868
* david.collings@hampshire.pnn.police.uk
* equine@hampshire.pnn.police.uk
New Forest Lost Stolen Found -Past postings

Please see the posting below - Sam, a little Jack Russell dog who went missing at Rufus Stone on Sunday has been found but was sadly in a fatal accident.

Recent information I've received from our local Police tells us there have been increased dog thefts in the New Forest National Park, as well as throughout the UK. Please keep your dog close to you at all times and don't leave it in your car, even for a minute.
The thieves seem to be targeting gun dogs in particular but any dog stolen is a tragedy to the owners.

Over the last year we have been successful in finding both stolen and lost pets. Please be careful when on the New Forest, as elsewhere in the country. Your dog may be stolen, sometimes from right in front of you.

If you use the form below to post your details, please try to supply a photo - if you are posting and are quite upset because you have lost your pony, donkey, dog or other animal a photo will really help others who may have spotted it.
I will post everything which is sent through to newforest-life.com but cannot accept any responsibility for the outcome of any information posted on my site.
New Forest Lost Stolen Found- Comment Form

New Forest Lost-Stolen-Found
New Forest Lost-Stolen-Found is the place for you to let us know about your pony, donkey, dog or other animal.
What Other Visitors Have Said
Click below to see contributions from other visitors to this page...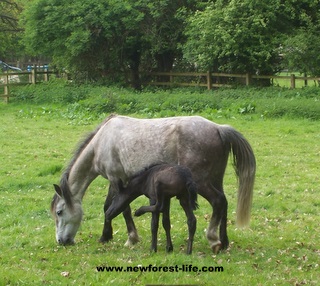 Back from New Forest Lost Stolen Found to Home Page