Terms of Use and Site Policies
for www.newforest-life.com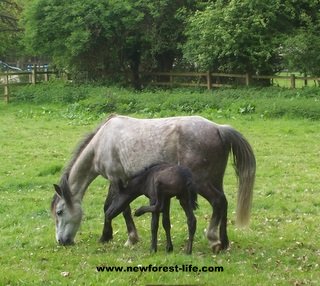 TERMS OF USE DISCLAIMER

Thank you for visiting www.newforest-life.com and hopefully sharing with me some of my experiences of living within the newest National Park within England - the beautiful New Forest.
By sharing my experiences on www.newforest-life.com, the information they convey should only be taken as a general guide only. I do not wish to imply, express or convey in any way the suitability, accuracy or relevancy of any information for any purpose for which you, the reader, may wish to use this information.
All efforts have been made by me to ensure the information contained within this website is correct. Therefore, I expressly disclaim any liability or responsibility for the accuracy of the information on this website.
This website and its contents are provided "AS IS" without warranty of any kind, either express or implied, including, but not limited to, the implied warranties of merchantability, fitness for a particular purpose, or non-infringement. The materials contained on this website are provided for general information purposes only and do not constitute legal or other professional advice on any subject matter.
www.newforest-life.com does not accept any responsibility for any loss or injury which may arise from reliance on information contained on this site.
Please be aware that the New Forest is an area where animals roam freely. Please treat them with respect but also with caution, they are not domesticated animals and are not used to human contact.
PLEASE DO NOT TOUCH, APPROACH OR FEED THE ANIMALS ON YOUR VISIT TO THE NEW FOREST.You may endanger yourself and your family.
If you feed them you may cause them a slow and painful DEATH through colic.
You are welcome to use the information contained in this website, subject to adhering to the Terms of Use and understanding them and your own responsibility, if you choose to use www.newforest-life.com. for a trip to the New Forest National Park
It is the responsibility of you as users of this website to confirm the suitability, accuracy and validity of all information offered on this website.
Sponsers and Advertisers - Terms of Use

If you wish to advertise or publicise your product or service on any of my pages you're very welcome to Contact me.

I retain control over all content of sponsers adverts, whether written text, links or graphic images are used and I may refuse any content I feel unsuitable for my website. I often need to change suggested wording if I feel it isn't suitable to my website in its original form. It's always a rewarding process to get wording that we both like and in the past has been successful.

No refund will be made to any advert which is accepted and fees paid, but later may later need to be removed, either by myself or the advertiser.

COPYRIGHT - Terms of Use
All written content and images within this website www.newforest-life.com are the property of www.newforest-life.com.
They are protected by international copyright and intellectual property law. At times information may be used from other sites e.g. links or information regarding walks, maps etc. These sources are always accredited by www.newforest-life.com. and meet criteria for use by these organisations and are usually in the public domain.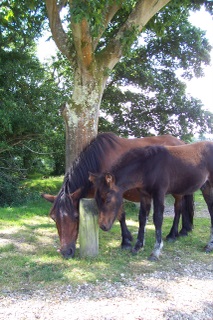 New Forest mare and foal
Each page on www.newforest-life.com displays the copyright© 2010 -(current date) www.newforest-life.com All rights reserved No image reproduction without written permission All images are the property of www.newforest-life.com and remain so even if written permission is given for temporary use by third parties.

If you wish to reproduce any text, images or material of any type from www.newforest-life.com then written permission must be sought via contact link Any copying, distribution, retransmission or modification of information or materials on this site, whether in electronic or hard copy form, without the express prior written permission via Contact-Me at www.newforest-life.com is strictly prohibited .
Contact-Me for Terms of Use compliance
Any copying, distribution, retransmission or modification of information or materials on this site, whether in electronic or hard copy form, without the express prior written permission is strictly prohibited.
Posting of copywritten material and privacy policy on www.newforest-life.com
Visitors to New Forest Life are welcome to add their comments and photos on "Content 2" pages, or other future comment or content contributions. These are throughout this website. However, it is the responsibility of the person or persons contributing to these pages to ensure all relevant copyrights have been obtained and adhered to. I expressly disclaim any liability or responsibility if copyright permission has not been sought, obtained and adhered to.
I may also choose not to allow your post for various reasons. The most common reasons that occur are:
A comment is made on a page which starts by commending my website then a "hidden" link is placed within the comment, linking back to the writers website. These types of comments will be deleted. 

Sometimes personal details are included in a comment. It is my policy to never divulge personal details of people who contact me. However, as an example; if a dog is lost and the owner wishes to be contacted directly by readers of my website, and is happy with their number or details being published, then I will include the phone number or contact. This is included at the risk and responsibility of the person making the comment and I accept no liability or responsibility for any outcome of this information being viewed from my website.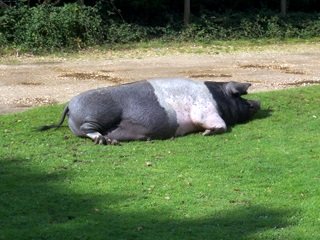 USE OF THIS WEBSITE WWW.NEWFOREST-LIFE.COM
By using this website www.newforest-life.com and reading the Disclaimer and Copyright information on this page you agree to comply and adhere to these Terms of Use.
The right to use this website is personal to you and is not transferable to any other person or entity.
Cookies and Web Beacons
Cookies may be used on this website www.newforest-life.com. The purpose of a cookie is to tell the Web server that you have returned to a specific page.
You have the ability to accept or decline cookies by modifying your Web browser; however, if you choose to decline cookies, you may not be able to fully experience the interactive features of the site.
A web beacon is a transparent image file used to monitor your journey around a single website or collection of sites. They are also referred to as web bugs and are commonly used by sites that hire third-party services to monitor traffic.
They may be used in association with cookies to understand how visitors interact with the pages and content on the pages of a web site.
We may serve third-party advertisements that use cookies and web beacons in the course of ads being served on www.newforest-life.com to find out how many times you've seen an advertisement.
No personally identifiable information you give us is provided to them for cookie or web beacon use, so they cannot personally identify you with that information on our web site.
Some third-party advertisements may be provided by Google, which uses cookies to serve ads on this site. Google uses the DoubleClick cookie, which enables it to serve ads to our users based on their visits to this site and other sites on the Web.
Browsers can be set to accept or reject cookies or notify you when a cookie is being sent. Privacy software can be used to override web beacons. Taking either of these actions shouldn't cause a problem with our site, should you so choose.
I hope these Terms of Use and Site Policies are helpful to you.
If you further clarification on any of the Terms of Use or Site Policies information you have read and may wish to ask a question of me, please just use the Contact me facility and I will get back to you.