D-Day Landings in the New Forest - what happened and why 65 years ago?

The D-Day landings in the New Forest celebrated its 65th D-Day Landings anniversary in 2009. I've put together some D-Day information for you to explain why the New Forest was used as part of this wartime strategy and also why 2009 was the D-day landings 65th anniversary. There is also a chance for you to contribute some of your own family experiences of this crucial time as you'll see below.

Update and important news:
The New Forest National Park Authority have received funding for a very exciting project called New Forest Remembers - Untold Stories of World War ll  Do you have any relatives or friends who lived, were stationed, or were evacuated to the New Forest during WW2? They would love to hear from you. If you live locally you could also become a volunteer. This is a great chance to share your memories. Contact me for the email address if you want.
The New Forest, because of its location, played a major part in the planning and logistics of the D Day Landings. Now you can add your own personal WW2 stories and memories to share with others here.
When you have finished reading all you have to do is fill in the form at the bottom of the page.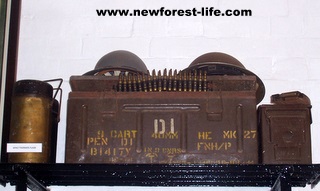 An overnight change to the New Forest - D-Day had begun.

After living for so long with troops and camps all over the New Forest: conducting training manoeuvres, planning and practising sorties, and generally living amongst the people, suddenly the New Forest would have become eerily quiet once the approach of the D Day Landings had begun.
At this time, the Solent has been described as being so full of craft, awaiting the decision to attack, that it looked as though you could walk across to the Isle of Wight.
All the areas of the New Forest coastline were packed full of boats awaiting instructions.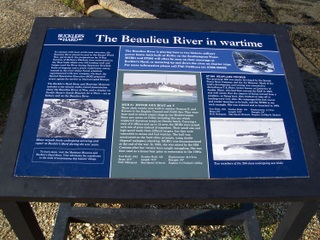 Mulberry Harbours had been constructed on the Beaulieu River and at Lepe and were ready to be towed to the invasion beaches to provide the landing facilities for all the equipment needed to make a success of the D Day Landings.
The twelve airfields of the New Forest were on high alert and in various states of readiness.
The actual invasion was planned for 5th June but needed to be postponed for 24hours.
This meant men were confined to boats and ships, rations were stocked up and replaced, and eating replaced the boredom of waiting. It must have been a very electric time and emotions must have been very charged amongst all those waiting to take part in the D-Day Landings. As the instructions were given to push forward the scale of the operation was astounding :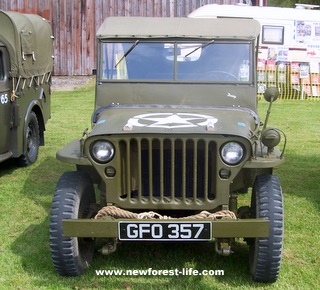 4000+ warships used in support of the landings left the Solent and other New Forest coastal moorings.

150,000 troops survived the first D day advance.

2,500 troops, mainly American soldiers, did not survive.The New Forest was left in a strange and eerie quietness.

At the time of D Day, the Commoners would
not have been aware of what was actually about to, or was, taking place.
Secrecy, at all times, during the plannning of the D Day Landings was crucial to its success, and to protect as many Allied personnel as possible from losing their lives during this manoeuvre.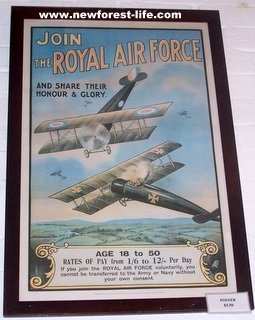 Although by living in such close proximity to all the troops and equipment during the past months, it was inconceivable to the people of the New Forest, just what a massive operation was going on just a few miles away from them.
Camps which had been on high security very recently, were suddenly virtually "open house". They were deserted and many of the children were given rations, which were very welcome.
Infact, due to the initial delay of the D Day Landings, due to the weather, the children were still probably fishing disgarded rations out of the river, where they had been dumped, when fresh rations were handed out to the troops, prior to dispatch on the D Day Landings.
Find out what a fascinating and really vital part Lepe Country Park played in Operation Overlord and much more too.
Much of my information has been gleaned from a fascinating book called The New Forest at War by John Leete, who is a renowned WW2 author.
His book has lots of anedotes of just what life was like in the New Forest during World War Two, both from a servicemans perspective and also from a Commoners point of view.

Do you have a special military button you love and prize?
Would you like to have it inserted into a walking stick for you?
Each time you use your stick, you will see your treasured badge set into the top, looking back at you.
Gill from Wood Workouts can make you your own individual walking stick and put your badge into it.
Just make contact with Wood Works and discuss what you would like.
Do you have a great WW2 memory you can share?
WW2 memories are heartfelt, poignant and very personal. Some of them can be funny - have you got one to share?
Back from D-Day Landings page to Home page