New Forest Family Tree Forum

Welcome to my New Forest Family Tree Forum


This is where you get the opportunity to ask people who live, have worked or been service personnel, have family ties and even visitors chasing up family members, if they can help you with your own family tree search. You may want to skip the forum and go to my Family Tree info
Who would you like to trace

?


Share your family memories with us on my New Forest family tree forum or try to trace long, lost relatives here.

Just ask your question or share your ancestry and family history with all of us.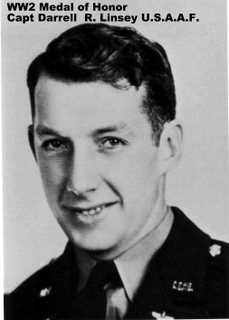 New Forest Family Tree Forum - How does it work and w
hat do I need to do?
Did members of your family once live in a New Forest village?
Is there a family member you'd like to trace or a village you would like to have more information about?
Why not try using New Forest Family Tree Forum
Was a family member stationed here during WW1 or WW2?
The airman opposite is Captain Darrell Lindsey of the U.S.A.A.F who was awarded a posthumous Medal of Honor. Find out why, and what he had in common with The New Forest Holmsley South Airfield during WW2.
Would you like to make contact with others Darrell may have served with? We would like to hear from you if a relation was stationed here.
New Forest Family Tree Forum is the place to ask your questions and hopefully meet up with people who can help you succeed in your family quest. Good Luck.

Can you help please?
My 2 x great grandfather George Rossiter was born in Somerset in 1815 and appeared in Ringwood in 1849 when he married into the local Newman family. He then moved to Fordingbridge where he lived with his wife Mary Jane and their 9 children. He died in Frogham in 1897 and is buried in Hyde churchyard. The Fordingbridge burial records are missing up to 1897 when burials were relocated to Stucton so his wife Mary Jane who died that year could be buried in either location. The majority of the children married and continued to live in the wider area.
On the maternal side again but another branch, my 3 x great grandfather Richard Barrett was born in 1804 in Cornwall and was a Coastguard. As was normal in those times he and his family were moved around but they eventually ended up in Eling in 1846 -coincidences don't come better than this, two sides of the family in the New Forest. The majority of Richard's family ended up living in Southampton.
My problem with Richard is that I cannot find his burial place. I know that he died:
13 JAN 1848 • New Forest
BARRETT, RICHARD 42 GRO Reference: 1848 M Quarter OF NEW FOREST Volume 08 Page 166
At the time of his death he was stationed at Marchwood Coastguard Station but I have no idea where the family were living, I suspect it was probably Totton as that is where his widow and the children were in 1851
Before I take myself off to the Winchester archives I wondered if anyone might have some ideas where I might find the burial record
Can anyone help Alyson get the info she needs for her fascinating family archive? Please use the Contact Me link if you have info and I'll pass your details on. Many thanks
Important Information
The New Forest National Park Authority have received funding for a very exciting project called New Forest Remembers - Untold Stories of World War ll Do you have any relatives or friends who lived, were stationed, or were evacuated to the New Forest during WW2? They would love to hear from you. This is a great chance to share your memories. Contact me for the email address if you want.
New Forest Family Tree Forum Updates and Offers
Latest release Parish Records are now available from Ancestry which means you can visit church records going back from 1837 to 1538. Often local vicars add their own comments on these records which can be fascinating. We found a comment on one of my relatives which showed the vicar definitely disproved of my relatives morals and questioned the legitimacy of her children!

Manchester Parish records 1541-1985 are now available from Ancestry.co.uk.  Millions of Parish Records for the city of Manchester. Manchester was already an important trade centre by Tudor times, and it just kept on growing over the centuries. That means you'll find ancestors flocking to the area throughout the 1600s and 1700s. You may find your relations moved to this area at some time - we were amazed where some of ours were from when we went back over the centuries, and what life changes made them travel away from their roots.
There are also Outward Passenger Lists from 1890 - 1960.
Civil Divorce Records from 1858 - 1911 have also become available.
My New Forest Family Tree Forum allows you to exchange family memories and ask others if they know or remember your family and relatives. It doesn't matter where you are from in the world, many different nations lived and served their countries, based in the New Forest National Park during WW1 and WW2 and everyone is welcome! Please use it it access more information to add to your family archives.

You can get started on your own family tree search by exploring the 1911 Census. We are currently using Ancestry. 

Have you started your family tree? Would you like more information about your ancestors or trace your genealogy and family history? My husband has just found relatives going back to 1568! so it is a work in progress for us. Maybe you can find a missing link through my new Forest Family Tree Forum - I hope so.

An update from our family search:- The latest update is that my husband has been researching the other side of my family history and has got back as far as 1615, so still has quite a long way to go to match the above. What he has discovered is that even in the 1600's quite a few relations were living well into their 70's and 80's, although child deaths were fairly high with many dying before the age of 3 years. Many of our relations had 7 or 8 children but only 4 or 5 made it into their teenage years.

New Forest Family Tree Forum - famous local people and their pasts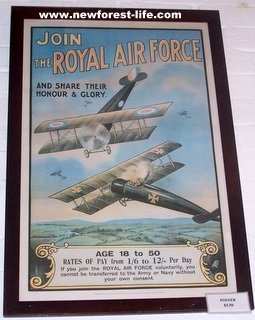 Over the years there have been a few well known characters of the past that share a little bit of their own family history with The New Forest, and for various reasons. All lived, worked or died here in the New Forest.

England's Rugby fans have adopted the hymn "Abide With Me" as their Rugby Anthem along with other sporting occasions, this was written by Henry Lyte (1793 to 1847) whilst he was curate at St Thomas church in Lymington.
 Sir Arthur Conan Doyle (1869 to 1930), author and creator of Sherlock Holmes had a house in Minstead and is buried in the local churchyard.
 Alice Liddell, the inspiration for Lewis Carroll's Alice in Alice in Wonderland, lived in Lyndhurst and is buried in Lyndhurst Churchyard.
 Probably the best-known character of the New Forest is Harry Mills, better known as Brusher Mills the Snake Catcher. Born in 1840 to Tom and Ann Mills he was one of 8 (or possibly 9) children. 
My New Forest Family Tree Tips can help you to build a family tree and also help you to access lots of information from old census archives, WW1 and WW2 military records, Canadian military records and lots more. Share the journey we've taken to find out more about our relatives and the hard time we had trying to trace some of them!
If you just want to visit the forum, then stay on this page.
How to use the New Forest Family Tree Forum
It's really easy to do - just post your questions or family archive info on the form below and see what replies you get - you may be very surprised (and pleased?) with what you learn about your family history.
This is the place to trace your family history.
Would you like to find out about past family who once lived in the New Forest? Do you have a great story about your New Forest history? Now you can share it here with us!
If you post a question about a family member please make sure you click on the posting regularly to see the comments that may have been added. 
E.G. Mrs Margaret Hairsine has had 3 important comments for her enquiry recently - she can view them by clicking on her name - lots of great family info to check up on!
Update: 31 December 2019
Just to let you know how my website works.
My website strives to help families - not to publish family issues from either the past or present. If you have genuine information to pass on to a relative etc. then I am happy to put it on my website. I will NOT publish any other comments.
I'm very happy to pass on personal details but not on my website. If you Contact Me and if both parties agree I'll pass details on. I can't publish documents or photos as I'm restricted by my Terms and Conditions and also the size of pics I can put up. Get in touch with people who have info you want by using my Contact Me please.
The New Forest Family Tree Forum
is the place to trace your family history.
Would you like to find out about past family who once lived in the New Forest? Do you have a great story about your New Forest history? Now you can share it here with us!
What Other Visitors Have Said
Click below to see contributions from other visitors to this page...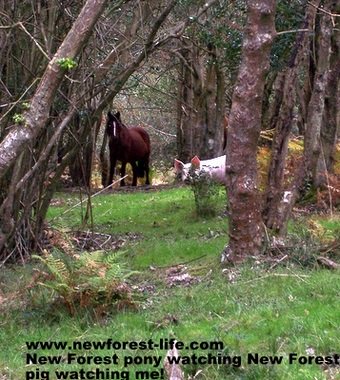 This little piglet wasn't looking for his ancestry, just green acorns!
I hope my New Forest Family Tree Forum has let you catch up with relatives or family memories and that you have found friends and relatives who may have lived or still live in this beautiful National Park.
Here are some helpful family tree and ancestry search products we used in our search.
In the end my husband did a very thorough search on his family and my maternal and paternal grandparents. Some of this research brought up illegitimate and sometimes drunk relatives and that was only the ladies!
It was all totally time consuming but fascinating too, so good luck in your search.
I hope New Forest family tree Forum can help you too. Don't forget my New Forest Family Tree Tips can help you by sharing what we did and the mistakes we made along the way too.

If you are trying to trace relatives who were based in the armed forces, during both World War One and World War Two in the New Forest, you never know who may be out there and can help your search.

It's also worth considering if you may have a hidden inheritance? There are now archives linked to the Probate Office for you to check.
Can you help? here's a question I've just been asked by a visitor to my website.
"I was born in 1941 in Hythe Hospital. I lived at Badminston Farm Fawley, (Calshot) until the age of 10. I was always brought up to believe that the family had to move from park farm Beaulieu on the instructions of the RAF so that they could build an airfield. Can this be confirmed please".
If you have any info about the RAF and Park Farm Beaulieu during the 1940's and 50's please Contact me and I'll pass your info on.
I hope you have a successful search and that you get some helpful information from my New Forest Family Tree Forum. The Internet age means at least we can get a lot more facts at the touch of a button, but the real knowledge of our past is still mainly stored in peoples family memories and histories, and that is just so much more difficult to access. Good Luck with your searches however you do them!

Back to Home Page from New Forest Family Tree Forum