Red Shoot Camping Park
Camping and Caravanning at theNew Forest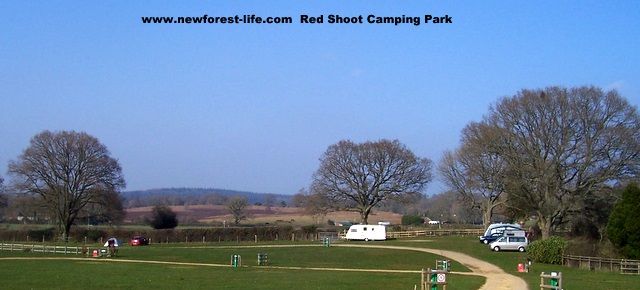 Red Shoot Camping Park offers stunning views across beautiful woodland and heath. When you pitch or site your tent or caravan here you will experience beautiful open skies and fantastic views of the open forest. There are always plenty of animals wandering about outside the gates too so you will see New Forest ponies, cows and donkeys here.

This is a private, family run campsite which is ideally located for walks, cycling and touring within the New Forest National Park and surrounding areas, but is also close to Ringwood and the stunning coastlines from Mudeford to Bournemouth.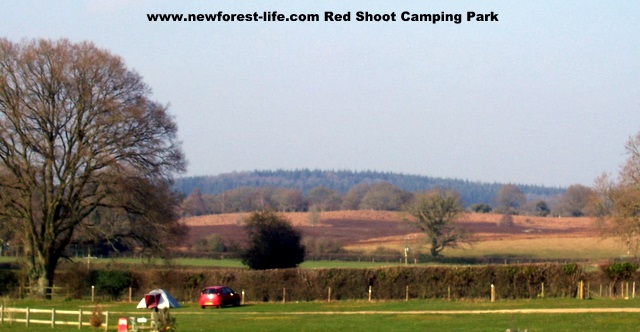 The beautiful New Forest Red Shoot Camping Park is set on 3 acres of level ground and is behind the Red Shoot Inn. Here you can see a small onsite brewery in action if you enjoy Real Ale and then test the tasty result. As my photo shows this is a campsite with open skies, where the forest colours will change, sometimes even during your stay.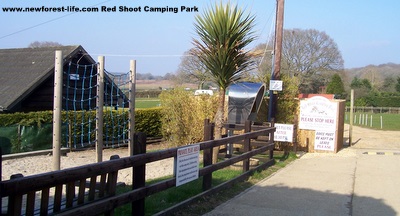 The camping and caravan park is personally supervised by the owners Jaqui and Nick Oldfield. The play area has recently been upgraded with a sandpit, rope climbing frame, activity castle with firemans pole, rope bridge and a swing bridge.
Dogs are welcome on the New Forest Red Shoot Camping Park, although obviously they need to be on leads.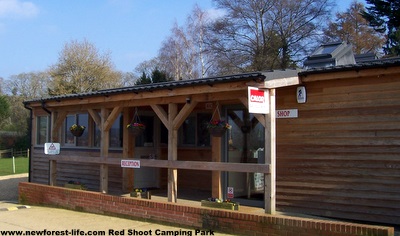 The reception area at the Red Shoot campsite is also where the onsite shop is.
The shop can provide a large range of produce. Whether you need milk, fresh or frozen food, bread, camping equipment or even toys it is all easily onhand for you.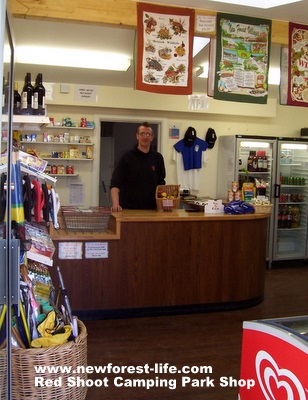 As well as the really handy shop (it is quite a trip to another local shop) the newly renovated toilet block has underfloor heating for visits during the cooler months.
Disabled visitors are well catered for with a separate shower room and facilities for the disabled.
A laundry room has washing machines, spin and tumble driers, and ironing facilities. Dish washing facilites are under cover so you needn't even bring your own washing up bowl!!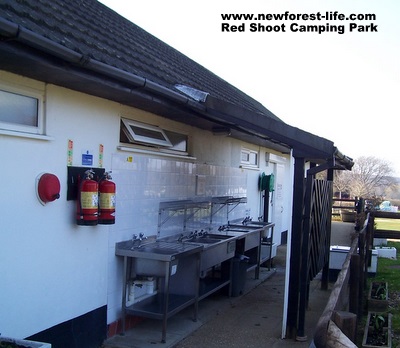 A visit to the New Forest Red Shoot Camping Park will let you experience and enjoy staying in the beautiful New Forest National Park with lovely views and over 90,000 acres of ancient woodland, heaths, villages and get to know the beautiful New Forest ponies, donkeys, cows and even a pig!
Here's the location details for your Sat Nav Linwood, Near Ringwood, Hampshire, BH24 3QT or do you want to use WikiMapia ?