New Forest holidays
B&B's, Hotels, Camping, Spas?
New Forest holidays spent in this wonderful UK National Park should be fun for all the family.
New Forest Holidays info

The New Forest National Park is a unique destination, where you will see ponies, donkeys, cows, deer and maybe the odd pig roaming free.
There is so much to do on your holidays
I hope this helps and don't forget I'm here to give you more help if you need it. Just Contact Me with any questions and I'll try to answer them.
You may also find a cottage or lodge here at HolidayLettings :-

I recently visited the Sandy Balls Holiday Centre.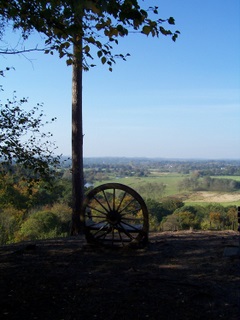 New Forest views from Sandy Balls
Whether you are looking for
luxury woodland

lodges



a caravan site with full facilities




a beautiful woodland setting




peace and quiet




great leisure facilities




pets welcome in some areas
They are all here for you on the one site snd surrounded by the beautiful New Forest and is also one of the stops for the New Forest Tour Bus
This is a great way to get around the New Forest seeing all the sights. if you can get upstairs and it isn't a wet day it's wonderful. Hop on hop off as many times as you want.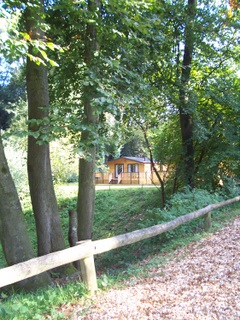 It is set in 120 acres of woodland and really is an all year round place to stay.
They are also heavily focused on conservation and have a fascinating history.
Here is a quote about the site:
"Hear the quiet
See the beauty
Sense the tranquillity".
From: A handbook for Sandy Balls written by Jean Westlake.
The day I visited it was a calm, tranquil and lovely place to see.
I'll share with you what I saw on my visit to Sandy Balls and why I would recommend it to you for your holidays.
Luxury woodland

lodges

Peaceful, hideaway lodges

Pet friendly lodges

Woodland holiday homes

Woodland holiday homes

Camp site pitches

Excellent leisure facilities - one indoor and one outdoor pool

Beauty and well being centre

The Bistro and Woodside Inn for tasty, often local food

Cycling, walking, fishing, horse riding - all activities can be arranged

On site shop

Forest and Nature Reserve
What I felt really shone out from the guests I saw enjoying their holiday here, for either a short break or longer, was that they were of all ages. Many had been coming back year after year through the generations.
That surely shows that New Forest Sandy Balls Holiday Centre is well worth a visit for all the family or just a romantic break.
This New Forest holiday destination is where people, year after year, want to return to.
New Forest valley view from close to Sandy Balls

I hope you find lots to do and discover on your New Forest holiday in this beautiful UK National Park, and that your holiday is one you'll remember forever.
National Trust Properties near The New Forest
There are numerous National Trust Properties within easy driving distance of The New Forest, here are a few that are approximately an hour away from the New Forest :-
The Vine, Basingstoke RG24 9HL
Hinton Hampner, Bramdean Alresford SO24 0LA
Avebury (To the Manor Reborn on TV) SN8 1RF
White Mill, Sturminster Wimbourne BH21 4BX
Kingston Lacey, Wimbourne Minster BH21 4EA
Mottisfont, Romsey SO51 0LP
Winchester City Mill, Winchester SO23 0EJ
Mompesson House, Salisbury SP1 2EL
Stourhead, Wilts BA12 6QD
And many more slightly further away, but still within approximately 90 mins drive. Most N.T properties charge non members for entry. We've been members for many years and have enjoyed visiting both beautiful properties and stunning landscapes and have found that if you use your membership well it is excellent value for money, and is a great way of putting something back to help protect the historical and architectural beauty of England. So join now and save money by clicking below :-
New Forest holidays should always be memorable wherever you choose to stay or whatever you decide to do. The beautiful animals are all roaming free for you to discover. They are wild and free so please don't touch or feed them, but go home happy with lots of pictures and adventures to share with everyone after visiting this lovely UK National Park.

Back from New Forest Holidays to Home Page