Spa Hotels New Forest luxury on a romantic break?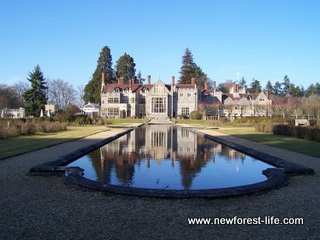 Spa Hotels New Forest

Spa hotels New Forest has lots to offer you to relax and have fun too, all in beautiful surroundings. I can recommend lovely hotels offering you total luxury for your romantic weekend break, or if you are just pampering just yourself.
Your stay will be truly a romantic experience if you stay at one of the these top luxury spa hotels.
You can pamper your body and mind before you tuck into the champagne, strawberries and chocolates you have ordered to your room - for later, much later.
Romance is in the air and pampering and luxurious surroundings are the order of the day at these top quality hotels.
You can check any accommodation including spa hotels New Forest through


Spa Hotels New Forest - the hotels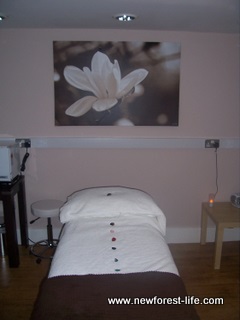 Here are my top four luxury spa breaks recommendations, these hotels offer accommodation to die for!

Rhinefield House Hotel This beautiful hotel just outside Brockenhurst offers really stunning accommodation, in the heart of the New Forest.
I recently visited it on a busy Saturday, when a wedding was about to take place - what a memorable setting for the most special day of your life. Every member of staff greeted me in a warm, welcoming manner and couldn't have been more helpful to my enquiries. I was allowed to take photos of the grounds, as you can see, and then made my way to the Spa.
In the Spa room I met Lisa. She explained the
Complete Organic Bliss Treatment.

The treatment bed was laid out with crystals and the atmosphere was quite special - I felt that Lisa would offer a really special treatment.

Here is a taster of what you can expect:
NEOM Organic products

Deeply relaxing mind, body and soul treatment

Signature foot ritual

A short guided meditation

A nurturing massage to restore the body's natural balance and calm the mind

Swedish, Deep Tissue, Aromatherapy and Thai relaxation techniques are used. Reiki can also be used, combined with crystals, if you want.
I will be doing an indepth review of the Rhinefield House Hotel shortly - so keep this page bookmarked - I can't recommend this hotel highly enough.
The Rhinefield House really is a Top luxury Spa Hotel and offers first class service in beautiful surroundings.
Spa Hotels New Forest - what else can we do?

It is close to the Bolderwood Deer Sanctuary and the Rhinefield Ornamental Drive.
What is the Rhinefield Ornamental Drive?
If you want to find out more about the different New Forest deer I've dedicated a whole page to them - although I've often found them hard to spot!

Spa Hotels New Forest - more choices

Places to visit during yor New Forest Spa break
Beaulieu is a great place to visit.
Bucklers Hard is really close by and you can enjoy a pub lunch or wander through the village looking into a little cottage and see how romantic or not! living in the past was!
This luxury hotel has the Bath House Spa to offer you something really special for your memorable pampering break.

Heat, water and relaxation is enhanced here by mineral rich muds
which is known as Fango Therapy! .......
surely you've got to give this a try?

Apart from being in the heart of the New Forest, it can offer deer grazing, wild boar and of course the wonderful New Forest ponies - all grazing close by.

If you have time in your busy romantic schedule Exbury Gardens can offer a lovely landscape and a great tea room and restaurant and a trip on a little train!

Chewton Glen

Chewton Glen is a truly stunning hotel, set in its own beautiful landscaped grounds. Everything about it breathes luxury and top quality service.
As well as offering a beautiful location quite close to the coast Chewton Glen can also offer special Spa packages.


Here are some Chewton Glen Spa suggestions to start that very special day off.
The beauty of this location is that a romantic break here means you can enjoy the New Forest Coast how about....

Spa Hotels New Forest - out and about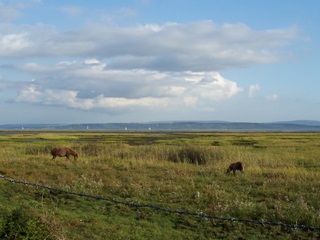 A visit to Christchurch to see the magnificent Priory or
one of my favourite places................
Mudeford and Highcliffe Castle, is a must.

Here you can enjoy wonderful views across to The Needles on the Isle of Wight.

The New Forest ponies are grazing here against the background of the Isle of Wight - a great day out - you can take your bike, go round the island by open topped bus or take your car.


So, these are my Top Luxury Spa Hotels New Forest


I hope you enjoy your stay and hope that it is truly romantic and memorable for you.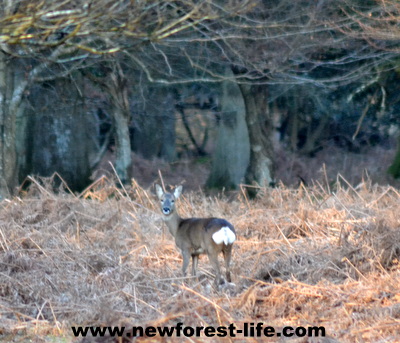 I hope you really enjoy your Spa Hotel New Forest visit. You can always add your comments on my contact pages and I'll publish your tales of luxury or add your story on the Blog It page.