New Forest Caravan Parks
for that perfect National Park holiday.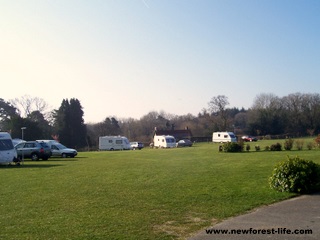 New Forest Caravan Parks in this beautiful National Park are many and varied. I will recommend some to you which I know of personally, and have visited frequently.
Some are even open all year, if you're feeling very adventuous or if you have a winterised caravan! Facilities will vary but as long as you are in the New Forest, you should really enjoy your stay in natural surroundings.
Some are private, others are run by The Caravan Club or The Camping and Caravanning Club both of which require membership. We have caravanned at quite a few C.L sites (5 vans only) and have never been disappointed.

Forestry Commission New Forest Caravan Parks within the New Forest

Forestry Commission Sites open from 7 April 2022 at Ashurst, Denny & Matley Wood, Hollands Wood, Longbeech, Ocknell, Holmsley and Roundhill. Aldridge Hill opens on 20 May 2022 (check as there is a break in dates) and Setthorns is open ALL YEAR 2022.

Below is a list of the 10 Forestry Commission New Forest Caravan Parks, all of which are within the New Forest boundary :-

Aldridge Hill Caravan Park on the edge of Blackwater Stream and borders Ober Water. 
Ashurst Caravan Park is close to Ashurst village. 
Denny Wood Caravan Park near Brockenhurst. 
Hollands Wood Caravan Park near Brockenhurst. 
Holmsley Caravan Park is close to Burley and within easy reach of Lymington and Christchurch.

Matley Wood Caravan Park near Brockenhurst. 
Ocknell and Longbeech Caravan Parks and Campsites near Stony Cross. 
Roundhill Caravan Park near to Brockenhurst. 
Setthorns Caravan Park near Wilverley Plain. Open all year 2022

New Forest Caravan Parks privately owned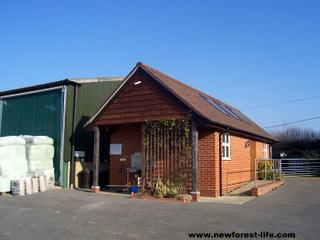 This is one of my favourite New Forest Caravan Parks, because it has good facilities and is in a good location is Gorse Farm Caravan Park
Here's why I would recommend it:
A clean, well run site with imaculate pitches
Modern, centrally heated amenity block with showers and washing cubicles
Electric hook up on all pitches
Chemical disposal, and dustbins and recycling facilities
Calor gas for sale on site - and fresh eggs for breakfast!
Fishing on the nearby River Avon or Ringwood Lakes
Water Sports nearby
Bike hire and cycling repair very close
Nearby visits to Salisbury, the coast at Mudeford, the beautiful Tudor Manor - Breamore House are all within quite short distances and well worth a day out

Nearby facilities you can use: swimming pool, well stocked shop, leisure, pampering, Bistro - all at the nearby large Holiday Centre -

Sandy Balls Holiday Centre



The Red Shoot Camping Park is superb and also has Disabled Facilities on site.

My review of Gorse Farm Caravan Park:
This is a peaceful, beautifully managed and maintained caravan park site which is ideally situated for you to experience the New Forest close at hand.
It's probably best to walk or cycle - although there are some quite serious hills, which make it all the more fun!
Even in mid winter I have never turned up at Gorse Farm Caravan Park without seeing a couple of caravans on site, which speaks for itself.
This is an area of the New Forest where you are very likely to bump into some New Forest donkeys and many of my own photos of donkeys have been taken from around this area.
If you set off from Gorse Farm either the easy way, by car or on your bike or on foot and head for the village of Hyde you are bound to see at least a couple.

An added bonus is that there is a shop at Hyde and a Tea Room - well worth the effort of cycling!
There is also a spectacular view from the ridge at Frogham and if you are feeling really fit you can cycle all the way to Fritham and have a great lunch at this lovely New Forest pub The Royal Oak at Fritham is a lovely pub with great food - give it a try!
Gorse Farm is dog friendly under the usual rules of dog ownership - ie. make sure you clean up, don't leave your dog in your caravan and keep them on a lead, which is fair.
This is a working farm yard entrance which needs care when coming on and off the caravan park. However, the pitches are well set back and quietly located, and you should see some truly stunning sunsets at the end of the day when you are settling down with a nice glass of wine!
Back to Home Page from New Forest Caravan Parks