A New Forest Mothers Day treat?
Experience a lovely break in a stunning setting.
Not Long to go to Experience a New Forest Mother's Day!
A New Forest Mothers Day spent in the hotels I can recommend or trying activities I suggest, could mean a cherished memory for your Mum on Mothering Sunday which will stay with her forever. This year its Sunday 26th March.

There are lots of lovely choices for her no matter her age or whatever level of fitness she has. Although you don't need any fitness levels to eat Afternoon Tea at the places I suggest! I have visited all of the hotels I can recommend, and they each offer that special experience for you to enjoy.
As well as my suggestions here if it's definitely a New Forest Afternoon Tea you want to treat her to I've got some lovely New Forest Tea Rooms to share with you.

---
How about a little bit of New Forest Mother's Day fun?
Look at these beautifully embroidered undies I won recently in a competition which was run by Gemma's Embroidery

Would your Mum like a personalised bespoke pair with your own embroidered message?

Perhaps you've got a wedding coming up?

Gemma's bespoke service offers beautiful bridal wedding accessories as well as personalised embroidered silk bridal knickers. 
---
New Forest Mothers Day Hotels I like

The Bell Inn Bramshaw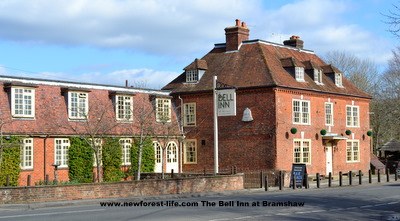 Is your Mum a keen golfer?
The Bell Inn in the beautiful New Forest village of Bramshaw is the place for your mum to celebrate Mothering Sunday. This hotel offers great accommodation as well as a beautiful golf course for her to enjoy. Your Mum can use the two 18 hole golf courses on site if she is a keen golfer or even if she wants to learn golf.
This hotel offers a very warm welcome in an immaculate setting. The Pro Golf shop is well equiped in case you forget anything crucial on your special Mother's Day break.
Bramshaw is a lovely New Forest village offering beautiful walks. If you are feeling very generous you could buy your Mum a Bentley car from the Bramshaw Village showroom!
The village church is lovely and on the way you will pass some of these New Forest animals.
Burley Manor Hotel
Burley Manor Hotel is is offering you a family feel Mother's Day experience. Is the whole family hoping to celebrate that special day with your mum? You can relax in the comfy lounge areas then go into enjoy your Mother's Day lunch - whilst overlooking the beautiful deer park!

Rhinefield House Hotel

This New Forest Mothers Day treat can start with a champagne afternoon tea experience. Or if you want to make a day of enjoying this beautiful hotel and its idyllic setting you can book a Day Spa for Mum and also add on a lunch too.

The Rhinefield House Hotel and its lovely setting will make it a really memorable New Forest stay to remember and cherish.
This New Forest hotel is set in the heart of the forest close to Brockenhurst.

Ask to see the Alhambra Room - it is really gorgeous!
Things to do?
There are lots of lovely walks I can suggest. With routes and walking trials close to the hotel.
Blackwater Arboretum is just up the road and Brockenhurst Village is also very near.
You may see a New Forest pony with it's head in the door of the butchers! - not a sensible move.
How fit are you? And how much energy do you want to use up?

Cycling is great from around Rhinefield House Hotel - the roads and tracks are quite flat - so not too much energy used up.
If this sounds too much like hard work then it's got to be the Spa followed by a relaxing treatment, then perhaps more pink champagne!
The Hotel TerraVina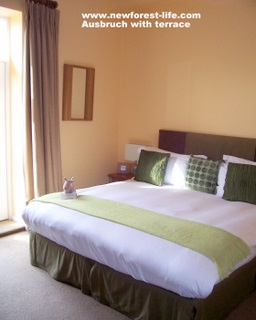 Update: March 6th 2017 - Mother's Day is now fully booked but you can still enjoy a Sunday lunch here!
"The luxury boutique New Forest hotel, one of Britain's Top Ten Hotels 2009 (Good Hotel Guide), Best Hotel in the South East of England (Tourism ExSellence Awards) and one of the best new places to stay in the world, (Conde Nast), Hotel TerraVina is owned and managed by Nina and Gerard Basset OBE; Gerard was co founder of Hotel du Vin where he also created the Ecole du Vin"
This year they are offering their usual Sunday Lunch menu with some Mother's Day treats added too. It will be well priced and delicious!

The bar, dining room and terrace are beautifully designed. The food will be really memorable too; all breads, ice creams and sorbets are made inhouse and the wines are award winning.
Ask Laurent one of the Sommeliers what he would recommend - the wine cellars are stocked with a fantastic choice. One of the wine cellars is on view whilst you dine - a very clever use of lighting gives a wonderful ambience to the dining area.
If at all possible I would recommend that you make it a weekend break booking so that you can sample the exquisite, well stocked bedrooms with their immaculate bathrooms - all rooms have deep, comfy baths, many rolled topped and again all part of the comtemporary charm.
When I visited recently there wasn't one single thing I could fault from the minute I went through the huge welcoming front door. There was even a row of wellies from tiny tot size to mansize - this is the New Forest after all!
Dogs aren't allowed but you wont be without their company throughout your stay as you can see here.

Be prepared for a warm welcome in your room. As you can see you can leave a little message of your choice - especially if you find the huge, snuggly beds just too hard to get out of!
Downstairs you can chose to buy one to take home at the end of your stay if you have grown attached to your room dog. Like the welcoming wellies, they come in small, medium and huge size - a fantastic gift for your grandchildren perhaps?
Find out more about Hotel TerraVina and other offers they may have throughout the year ahead.
Make that New Forest Mother's Day booking before it is too late. You will definitely be missing a real treat if you dont!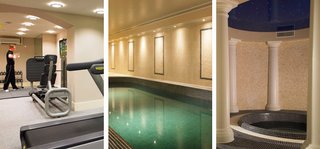 Balmer Lawn Hotel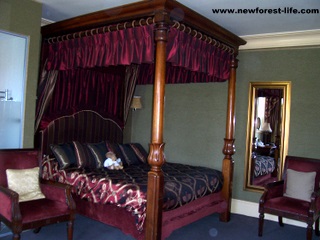 This is another hotel I have visited and would recommend. Have a look at their Mothering Sunday lunch menu.
It's a lovely mix of traditional and modern. You could even stay in a 4 poster bed, if it was still available - the bathroom in this room is beautiful too! Use the Choose your Room option  before you book and see where your room is actually located - a great idea I think!

There are leisure facilities, indoor pools and spa, treatments and holistic therapies available too.
The views from some of the rooms are lovely so why not make use of the Balmer Lawn Hotel offers
The Balmer Lawn Hotel is also in Brockenhurst and so is very handy for a stroll into the village and again you can go for lovely walks along walking trails and routes I can suggest to explore the New Forest National Park or perhaps a New Forest cycle.


New Forest Mothers Day Activities

If you really want to push the boat out - literally, then New Forest Activities are offering Mums a special gift on activities booked for Mothers Day! So if you love water activities, archery or lots more it's a great deal for you.
How about treating Mum on her New Forest Mothers Day break to fantastic views of the forest? If you are really buzzing to get out onto the New Forest then why not try Horse Riding?
Saddle up and head out for some New Forest fun with a spectacular horse ride.
I'm going to recommend you try the Arniss Riding Stables for following reasons
Lovely horses to suit your abilities

Great location to ride out from

Beautiful part of the New Forest but away from the main crowds

If you do just fancy a New Forest tea my New Forest Tea Rooms  should suit you well for your New Forest Mothers Day treat for your lovely Mum. Cup cakes and scones and clotted cream and jam - naughty but very nice! Whatever you both choose I hope you have a lovely time.

Enjoy your New Forest Mothers Day and explore and enjoy this fantastic UK National Park and all its beauty.

Search for more New Forest Mothers Day places to see and stay by using the handy Search tool