New Forest Tea Room Old Farmhouse Restaurant Burley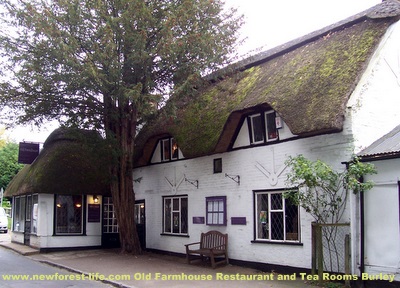 New Forest Tea Room Old Farmhouse Restaurant Burley
We recently revisited this lovely, traditional, old New Forest cottage tea room and restaurant in Burley, and were very impressed.
It has been a Tea Room for over 100years! Peter and Cathy Cutler are the present owners and they certainly offer excellent quality food at good prices.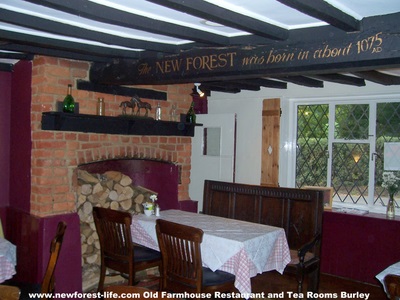 We had a lovely Ploughman's lunch and saw lots of other delicious food on other peoples plates too.
Here's why I would recommend the Old Farmhouse Restaurant and Tea Rooms:
Good value

menu choices

Great location in the heart of Burley Village in the New Forest

Huge choice of menu; starting at breakfast and going all through the day. The Restaurant is open on Friday and Saturday evenings too.

Warm, helpful and friendly atmosphere and staff

Inside inglenook rooms or outside garden area

Large car park - Burley gets very busy so this is a big plus!

Speciality events

including Murder Mystery and a great Christmas menu choice too.

This is a great chance to visit an old thatched cottage in the New Forest and really get the feel of it

If you sit at one of the window seats at the front be prepared for a New Forest pony, donkey or cow to wander past!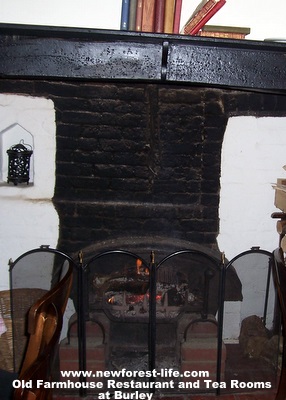 The New Forest village of Burley has lots to offer. You can
Burley is a bustling New Forest village and well worth a visit. I really would recommend you have afternoon tea or a lunch time snack or meal at the Old Farmhouse to take in the friendly atmosphere in a lovely old cottage.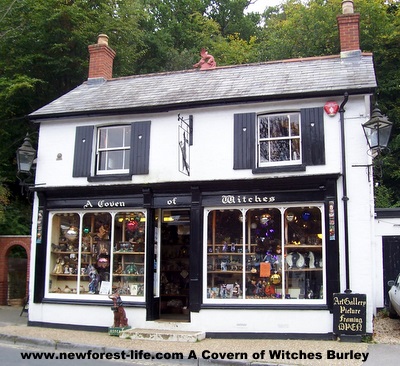 Back to New Forest Tea Rooms page
Back to Home Page