New Forest R.A.F.
Winkton and Sopley newsletter - Archive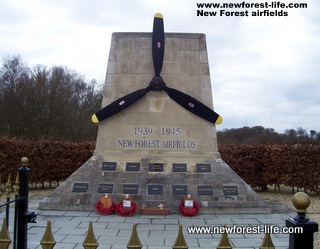 This page is specifically for updates from the New Forest Winkton and R.A.F. Sopley newsletter.
Here's a release by John Levesley who leads the press releases for the Friends of New Forest Airfields charity.
Monday, 10 May 2010
IT'S THE GUARDROOM FOR YOU MY LAD!
The next open day at the New Forest Airfields Education Centre promises a variety of attractions. On May 16th the Christchurch Local History Society will be bringing along their stall, experts and a selection of their own local history books for you to buy. In addition the Centre's own collection will be on view and the new RAF Sopley Museum will be open. Light refreshments will be available. Last, but by no means least, there is a rare one-time-only opportunity to look inside the old RAF Guardroom. There is of course a catch. In the Guardroom you will find a large fund raising sale and Tombola to raise money for the event organisers, the Friends of the New Forest Airfields.
The New Forest Airfields Education Centre is in Merryfield Park, on Derritt Lane between Bransgore and Sopley, post code BH23 8AU. Merryfield Park is the "civilian" name for the former RAF Sopley domestic site.
For more information contact
John Levesley 96 Brookside Road Bransgore Hants BH23 8NA 01425 674516
email: fonfa2010@gmail.com   web:www.winkton.net/fonfa.htm www.winkton.net
The Friends of the New Forest Airfields is a registered Heritage and Educational Charity whose patron is Ailsa Montagu. The charity has three principal aims:
To maintain the New Forest Airfields Memorial at Holmsley South. The New Forest Airfields' Memorial is on Black Lane, off Forest Road at Holmsley South, just off the A35 between Christchurch and Lyndhurst.

To commemorate the achievements of the New Forest Airfields, and those associated with them, from 1910 to the present day.

To operate an interpretation centre to assist in the study of the history of airfields and to provide on request an outreach educational programme of talks, visits, articles and stands.

2010 celebrated the centenary of powered flight in the New Forest.

The New Forest Airfields and Landing Grounds were (and in one case still are) Beaulieu Bisterne Calshot Christchurch East Boldre Holmsley South Hurn (Bournemouth Airport) Ibsley Lymington Needs Oar Point Stoney Cross Sway Winkton.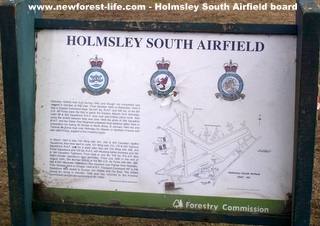 Back from New Forest R.A.F. newsletter to WW11 page