Ready tents at Roundhill
New Forest Campsite are no longer available Archive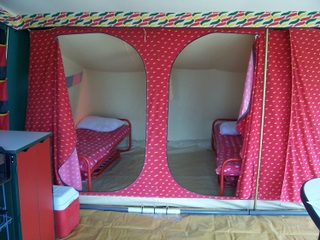 Ready tents at the Roundhill New Forest campsite are no longer available. This is because previously, they were owned and supplied by Eurocamp. Eurocamp decided to pull completely out of the UK camping market. This has left the Forestry Commission and Camping in the Forest without this facility to offer to New Forest campers now or in the future. Sandy Balls offer Ready Tents on the forest each summer season.
This page is now an archive page for your info only.

As well as ready tents at Roundhills campsite, Ready Tents and Safari Tents, for luxury camping were at Holmsley campsite in the New Forest. Both have been cancelled for the foreseeable future.

You can still book to stay at Roundhill Campsite for your own tent, caravan or motorhome pitch.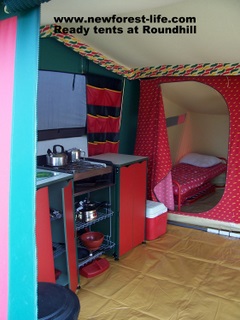 Each tent included:
4 burner gas stove

Charcoal barbecue

Cool box

Utensils and cutlery

Outdoor table and chairs

Sunloungers

Rechargable lanterns
I tried the beds and they were very comfortable!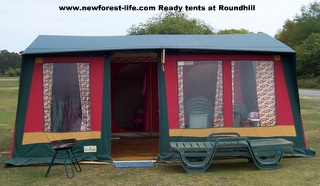 Each tent had a large living area and up to 3 separate sleeping compartments.




It had looked really comfortable, high quality and flexible accommodation. And......................




The New Forest ponies, at Roundhill, are just outside your door! How great an experience is that?




As you can see you got a barbecue and a pair of sunloungers.

When we were there last year there was a beautiful New Forest foal nearby.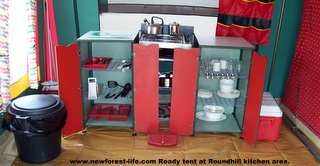 The kitchen area was well stocked with plenty of cutlery, dishes etc.
The cool box was really useful as the tent gets pretty hot if you have to leave it with the sides zipped up.
Roundhills offers you a "green experience". You can arrive, park the car and not use it again!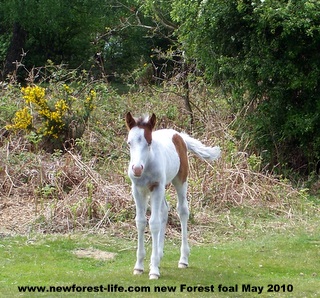 Back from Ready tents Roundhill to Camping Page

Back to Home Page