WW1 memorial to India -  an Indian soldier is remembered at Brockenhurst.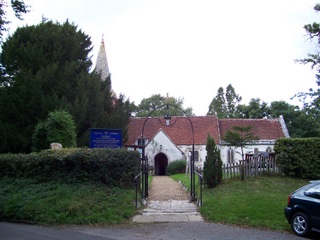 My WW1 memorial India is the poignant story of an Indian soldier. His personal history and the effect he and his fellow servicemen had on this village during WW1 can be seen in St Nicholas' Church at Brockenhurst. It really   does put the world wide sacrifice of life into perspective during WW1.
When we were recently trying to find St Nicholas' Church at Brockenhurst, we especially wanted to find the graves of all the foreign soldiers who lost their lives in World War One and World War Two.
The graveyard is kept in good order and the little church is a real little New Forest gem. Amongst the New Zealand headstones was this one.
We were really not expecting to see anything so personal and caring as this WW1 memorial India really paid a high price by helping the WW1 allies in their fight for freedom.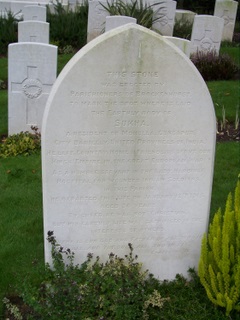 The WW1 Memorial India Servicemen Stone

I have copied it for you
THIS STONE
WAS ERECTED BY
PARISHIONERS OF BROCKENHURST
TO MARK THE SPOT WHERE IS LAID
THE EARTHLY BODY OF

SUKHA
A RESIDENT OF MOHULLA GUNGAPUR
CITY BARIELLY UNITED PROVINCES OF INDIA

HE LEFT COUNTRY, HOME AND FRIENDS TO SAVE OUR
KING & EMPIRE IN THE GREAT EUROPEAN WAR
AS A HUMBLE SERVANT IN THE LADY HARDINGE
HOSPITAL FOR WOUNDED INDIAN SOLDIERS
IN THIS PARISH

HE DEPARTED THIS LIFE ON JANUARY 12TH 1916
AGED 30 YEARS

BY CREED HE WAS NOT CHRISTIAN
BUT THIS EARTHLY LIFE WAS SACRIFICED IN THE
INTERESTS OF OTHERS

There is one God and Father of all who is
for all and through all and in all
EPHESIANS IV G
I have translated this into Hindi as I feel it is necessary.इस पत्थर
द्वारा निर्माण किया गया था
BROCKENHURST के साथी
निशान मौके कहाँ रखी है करने के लिए
इस सांसारिक शरीर के
SUKHA
एक निवासी MOHULLA के GUNGAPUR
शहर BARIELLY एकजुट प्रांतों भारत के
वह देश छोड़ दिया, घर और दोस्तों को बचाने के हमारे
राजा और साम्राज्य महान यूरोपीय युद्ध में
एक सीधा सा नौकर ने महिला HARDINGS के रूप में
चिकित्सालय के लिए भारतीय सैनिकों घायल
इस पल्ली में
वह इस जीवन पर जनवरी 12 वीं 1916 स्वर्गवासी
वर्ष की आयु 30 वर्ष
द्वारा वह नहीं क्रिश्चियन था सम्प्रदाय
बू इस में सांसारिक जीवन को कुर्बान कर रहा था
दूसरों के हितों
वहाँ सभी का एक ही परमेश्वर और पिता कौन है है
और सभी के माध्यम से सभी में और सब के लिए
EPHESIANS IV जी


He must have been highly thought of in Brockenhurst for the parishioners to erect such a wonderful memorial to a fallen WW1 Indian soldier named Sukha.

I also found out that there were 2 hospital ships at Southampton during WW1, for injured soldiers.
On the New Forest, there were 2 hospitals:
Meerut General Hospital at Balmer Lawn and Lady Hardinge Hospital at Brockenhurst which had 500 beds for Indian soldiers.
If you want to search New Forest Life.com without using the navigation bars on the left, then here's a really useful Google tool. Just put your search details e.g. New Forest WW1 memorial India in the search box and hit Search and you can choose to search my site or go onto the Web and come back to NewForest-Life.com.
Back from New Forest WW1 Indian Memorial to New Forest Memorial page
Back to New Forest Life Home Page