WW2 New Forest evacuees
WW2 New Forest evacuees
Many WW2 New Forest evacuees were welcomed to this lovely area during the war.
The New Forest is close to both Portsmouth and Southampton which both suffered tremendous enemy onslaughts during WW2. This put childrens lives in extreme danger from overhead bombing raids on these cities.
As well as agreeing to take evacuees from other areas further afield, the New Forest Rural District Council made preparations to accommmodate 5,814 evacuees.
Buses and trains were used for the children to travel to their allotted destinations.
They were told to bring: knife, fork, spoon, comb, handkerchief, plate, mug and toothbrush, shoes or plimsolls socks and a change of clothes and ofcourse a gas mask.
Here's a tale from my family and shows how some evacuees were actually treated during WW2.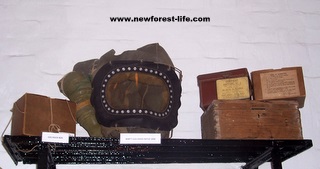 My uncles were evacuated from outside London to Wales and arrived in the depth of the country with their provisions, all carefully assembled by my grandmother, only to have them snatched away by the host family and never seen again!
The war had a traumatic effect on many children, as with the best will in the world only so many checks could be made as to the suitability and even kindness of the potential host families.
My grandmother would get little letters sent home saying they absolutely hated it and when it became just too bad for her to bear she travelled to Wales and brought them back.
They were both covered in eczema and were filthy and thin.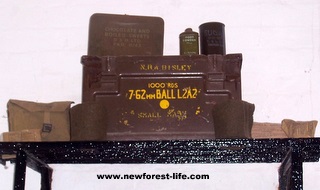 I'm sure that the WW2 New Forest evacuees who arrived in the New Forest enjoyed a better and kinder life than my poor uncles.
Local people were paid 10shillings and 6pence (53pence today) a week for one child which was reduced to 8shillings and 6pence (43 pence today) for 2 or more at the same address. As in all things in life there were two sides to every story - some evacuees were de-loused on arrival to their new billet, especially if they had come from very poor families.
My uncles were de-loused before my grandmother took them back home!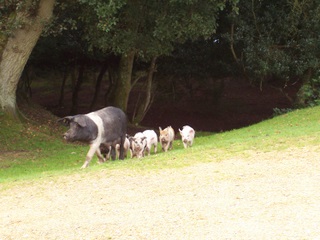 Imagine what it must have been like as one of the WW2 New Forest evacuees to suddenly arrive in a place which had New Forest ponies, cows and pigs wandering around - they may never have seen such animals before.
What would it have been like for the host family - suddenly they had more growing mouths to feed, in an area which at that time was not a wealthy place to live. The life of the Commoner before WW2 was hard and food couldn't necessarily be as easily grown as in normal rural areas.
Hopefully you have gained an insight into the WW2 life of a New Forest evacuee. I know there were areas where some evacuees had quite a good time - especially if they were billeted near to an American Army base.
Plenty of chocolate and even a bit of gum for them!
Were you one of the WW2 New Forest evacuees, if so we would love to hear your story of life here during WW2.

Perhaps you would like to use WikiMapia to look at more detail of the New Forest? If you use this map you can find exactly the area of your chosen campsite and what the nearby villages look like ...before you book! Give it a go.... WikiMapia
Would you like to be part of my monthly ezine New Forest Life Tales?
You can subscribe and it is free. You can be assured your details will not be passed on, they will only be used, by me, to send you this monthly update on what is happening on the beautiful New Forest and some of the animal adventures that happen to me.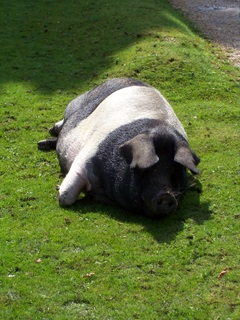 Back from WW2 New Forest evacuees to WW2 New Forest main page