Brand New Forest Card
You save money and local business gains too.
Brand New Forest Twizy car at the New Forest Activities Centre at Beaulieu
Brand New Forest card - why should I use it ?
Lots of reasons. You'll get discounts on entries and purchases on lots of places, shops, restaurants etc throughout the New Forest.
Visit the current New Forest Card Special Offers to find out more.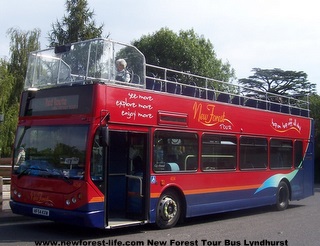 If you go on the New Forest Tour sightseeing bus around the National Park the card has been included free in the past - check it out for 2021. It usually costs £10 at this time.

You can also Buy your card at any of these local places.
As a visitor you can experience some wonderful local Shop and Buy offers. This may be food, local handcrafted gifts, a cream tea, great pub lunch or a day out to a wonderful New Forest visitor attraction.

Every time you buy on your card you will not just get a discount but can also try our local food and produce too.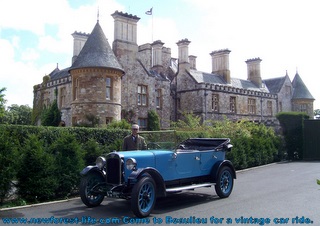 Enjoy Local tells you how to really enjoy your stay in the beautiful New Forest National Park. Gardens, museums, historic houses - they're all here for you to enjoy
In the New Forest we are really trying to build our local food events so that everyone can enjoy them. Visit my New Forest Farmers Markets to find out when the next one is on.
My New Forest Food and Produce info tells you all about the delights of local pork, chutneys and lots more. Find out about the Eat and Grow project which is run to support local food producers and businesses.
We hope to sustain and support our food growers in the New Forest to we can keep building on this local initiative for the future.
If it's a rainy day - it does happen! you can use your card at one of the 5 leisure centres within the New Forest.
Exercise Local will also give you details of special events you can take part in too. (May be a good idea to check online before you head off - cuts in spending mean changes are often introduced)

Brand New Forest also helps to support local business in a proactive way by offering smarter, greener and more efficient business support advice to local business.
Doing Better Business has lots of help to offer and a carbon calculator too!
Energy saving is fundamental to the future of the New Forest National Park. The Tour Bus alone saved over 70,000 car miles in a recent year - find out how you can be a Greener New Forest visitor.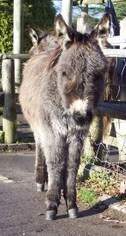 How do I buy my Brand New Forest card?
Buy your card at all these places and Online too. Plan ahead for 2021 and check to find out if you can get a card free on the New Forest Tour!
Where?
Find Current Offers and get the latest newsletter
Most importantly, enjoy your visit to the beautiful New Forest National Park. I hope you go home with lots of wonderful memories of this beautiful environment and that you have seen lots of lovely animals too.
Ask your New Forest question and get my answer.
Do you have a New Forest question? I'll get you an answer - if I can!