Spotted a pure white deer around black water creek
by Mike
Hello everyone, my wife and Hi, while out walking, came across a pure white deer in the Forest, at Blackwater Creek, least I think thats what its called there.

Is this a normal sight, or is it guite a rare one? It just stepped out and walked across the pathway.

It was quite a big deer, and it was a magical moment.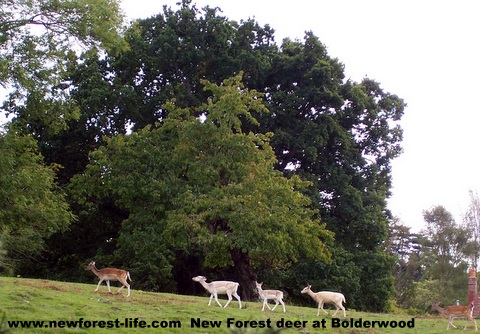 What a great experience! there are white deer within the New Forest UK National Park. They are usually Fallow deer which can range from nearly black to pure white. Check out my blog page - you will see a picture I took at Bolderwood which shows the variation. All the best and hope you continue to enjoy visits to the New Forest - Christina - newforest-life.com