Denny Wood and Matley Wood Campsites

Denny Wood and Matley Wood Campsites are two caravan and campsites offering beautiful grassland or woodland settings and are next door to one another but in totally different settings. The choice is yours!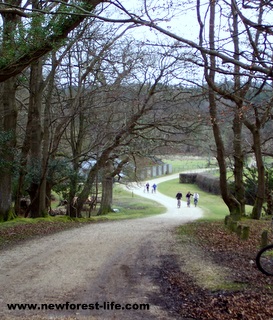 Denny Wood or Matley Wood - which suits you best?


Denny Wood in the New Forest offers you a camping experience in a peaceful grassland campsite amongst scattered oaks. Here, you can enjoy the simple pleasures of your natural surroundings.
Matley Wood New Forest campsite is a small secluded site in a beautiful woodland setting.
Not only will you be camping really close to the beautiful New Forest ponies at these sites, but the pretty village of Brockenhurst can be reached by bike without having to use any roads. Lyndhurst and Beaulieu are reasonably close too, so lots of choice for fun filled holidays.
Be careful if you stay in either site to keep your food secure and out of the reach of nosy ponies at all times. They can smell food from feet away and will trample through if you haven't hidden it away - be careful but enjoy!
Enjoy cycling from the campsite on a fun day out.

The New Forest Tour open topped sightseeing bus stops at the camping area during the summer months.
You can hop on and discover all the wonderful sights and history of the New Forest National Park and be dropped off at the end of the day. You can also take your bike on board!

Denny Wood Matley Wood - the details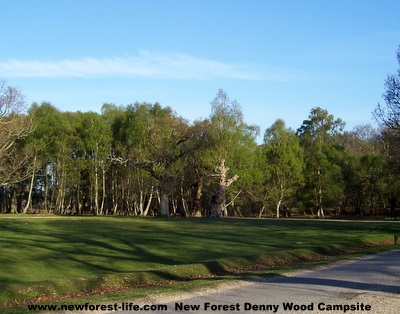 Denny Wood and Matley Wood sites From: £12.65 per night
are open 1 April to 30 September 2023 

On site camping facilities
Denny Wood

170 pitches tents, caravans and motorhomes
Trailer tents and jumbo tent pitches
Grassy and hard standing pitches
Chemical toilet disposal
Drinking water tap

No disabled facilities

NO DOGS
No showers
No toilets
No Premium pitches
Contact for site
02380 293144
Please check all these details before booking with 
Camping in the Forest
Directions to Denny Wood -  SatNav POI 50.86117,-1.526756
At the Redbridge Roundabout take the 2nd exit on to the A35, in a south westerly direction towards Totton and Lyndhurst
Continue on the A35 over two roundabouts, heading towards Lyndhurst
Public Transport around Denny Wood Trains
The closest railway station is at Beaulieu Road on the B3056 about ¾ of a mile south of Denny Wood or ½ mile using the Forest footpath. 
Beaulieu Road station is a request stop on the Weymouth – London line.  There are no bus services from this station apart from the New Forest Tour Bus.
For more information see www.southwesttrains.co.uk.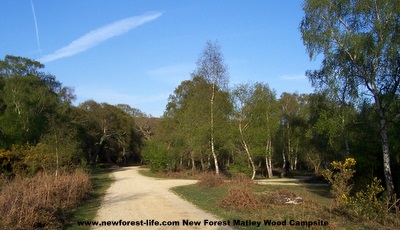 Denny Wood Matley Wood - how and where?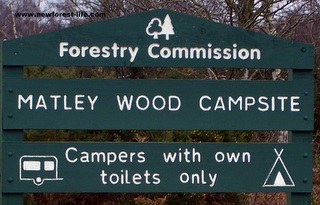 Denny Wood and Matley Wood campsites are at this location
Beaulieu Road
Lyndhurst
Hampshire
SO43 7FZ

Tel: 02380 293144
O.S. Grid reference:Grid Ref: OS196 334 069/ SU 332 076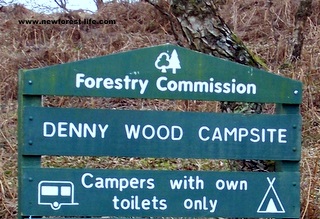 Would you like to be part of my monthly ezine New Forest Life Tales?
You can subscribe and it is free. You can be assured your details will not be passed on, they will only be used, by me, to send you this monthly update on what is happening on the beautiful New Forest and some of the animal adventures that happen to me.

Back from Denny Wood and Matley Wood Campsites to New Forest Camping

Back to Home Page