New Forest Valentines Day
Treats and time away with the one you love.
A New Forest Valentines Day break can offer a romantic setting to share with the one you love, and maybe champagne, roses and chocolates too! You just have to choose where to go and what to do. This year Valentines falls on Thursday 14th February so you can really enjoy a longer weekend break! 

My New Forest Valentine Day recommendations are kept simple for you to choose your ideal place to stay, have a romantic meal, order a bottle of champagne, roses, chocolates or decide to visit a relaxing spa.

My New Forest Valentines Suggestions

I'm going to list the ones I think you'll like with contact links for you to choose for yourselves where you want to go.

Valentine's Day this year falls on a Thursday so all the New Forest hotels I am recommending are offering different days and breaks, which can be a bit confusing. Just make sure you check the overall price and day available before you book your New Forest Valentines Day treat.
New Forest Valentines Hotels

New Forest dog friendly Valentine's Day stays

Does your much loved dog have to go with you on your romantic Valentine's Day experience? I have the answer. Dogs are made really welcome at the Passford House Hotel.  And you could bring your horse!

This elegant former family home offers bespoke and up to the minute rooms for you all to enjoy your stay. You can visit the nearby Georgian town of Lymington or pop your dog in the car to explore the beauty of the New Forest.
My walks and routes help you plan where you might want to explore. I can also suggest some lovely disabled access walks to discover too.
As well as my hotel suggestions it might be a good idea to consider staying in a B&B for total seclusion.
Many offer packages where you can breakfast in your room with no need to share the morning with others. Just ask when ringing to make sure you can get exactly the romantic break you want.
Do you want your dog to come too?

Valentines Luxury Lodges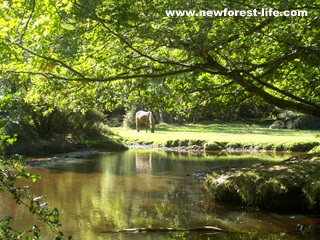 If you decide to visit the beautiful New Forest UK National Park for a romantic Valentine's Day treat with the one you love, I hope the weather is kind to you and that you have a truly memorable experience which will last forever. Happy Valentine's Day!